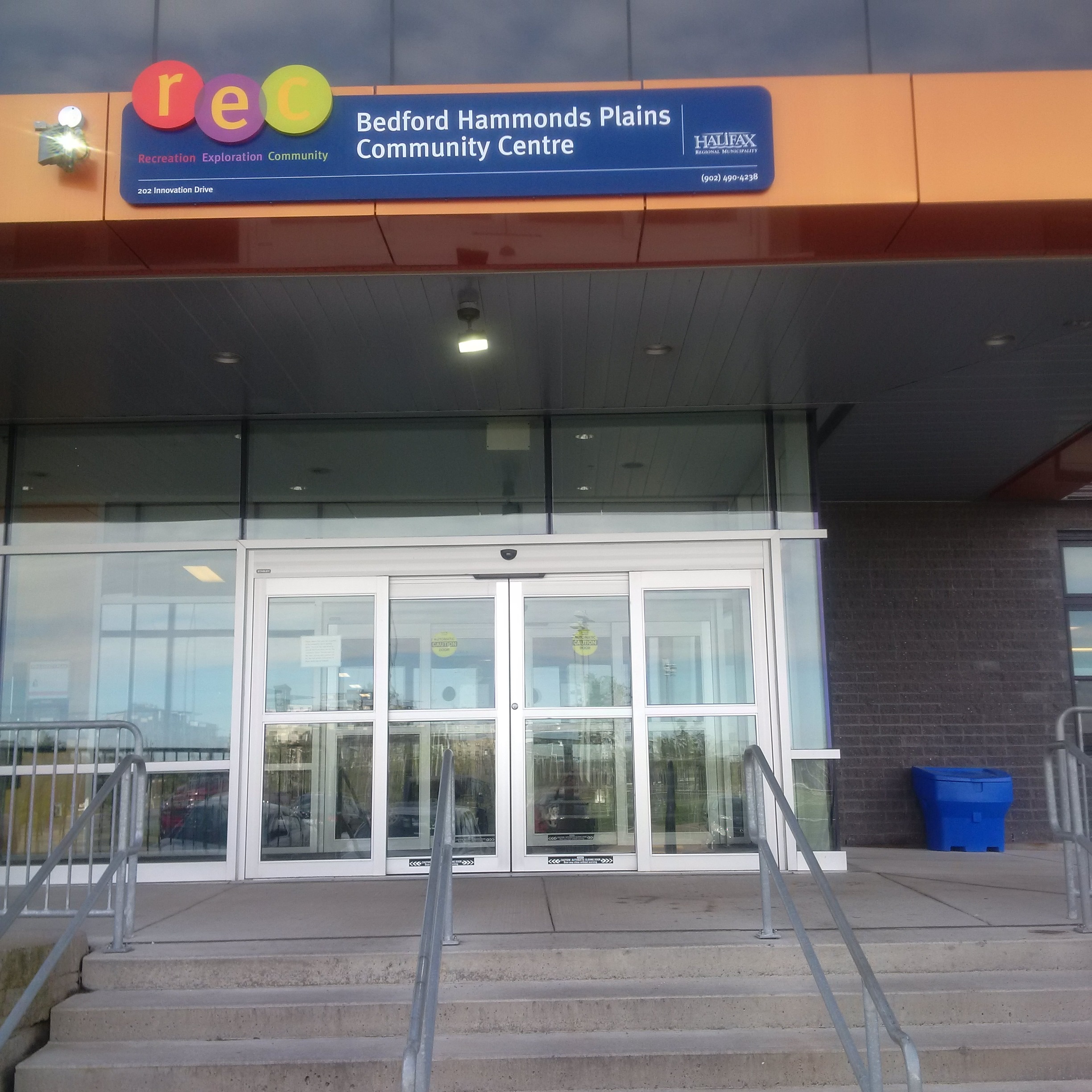 Address
202 Innovation Drive
Bedford, NS
B4B 0G4
Hours
Monday–Friday: 8:30 a.m.–8:00 p.m. office hours
Saturday: 9:00 a.m.–12:00 p.m. office hours 
Contact information
Phone: 902.490.4238
Fax: 902.490.7482
Transit Routes
90, 91, 194, 433 | View Transit Schedules
Facility Description
The Bedford Hammonds Plains Community Centre has:
gymnasium
activity room
innovation room
dance studio
fitness studio
arts and crafts room
canteen
multipurpose room
artificial turf regulation football field
Programs offered
Visit halifax.ca/myREC to see upcoming programs in the areas of Bedford and surrounding communities.
Free equipment available
Room Rental Fees
Information on User Group Categories

Youth Rates: Individuals up to and including 18 years of age. An affiliated youth sports team A sports team, 90% of whose players are 18 years of age or younger

Corporate Rates: Users who are renting on behalf of a for-profit business or entity

Community Rates: Non-profit Co-operatives Non-profit Societies Registered Charitable Organizations  & Canadian Collegiate Athletic Association

Adult Rates: Individuals who are 19 years of age or older University, college, or post-secondary educational institution teams/groups

How to Book

Before you apply for a Recreation Centre rental, download and complete a facility rental request form.

One-time bookings: For a one-time booking (birthday party, meeting, wedding, tournament, special event), contact the recreation centre directly with the completed form.

Recurring bookings: For seasonal recurring bookings, email a completed application form to the booking contact person indicated on the Recurring Rental Contact List Chart.