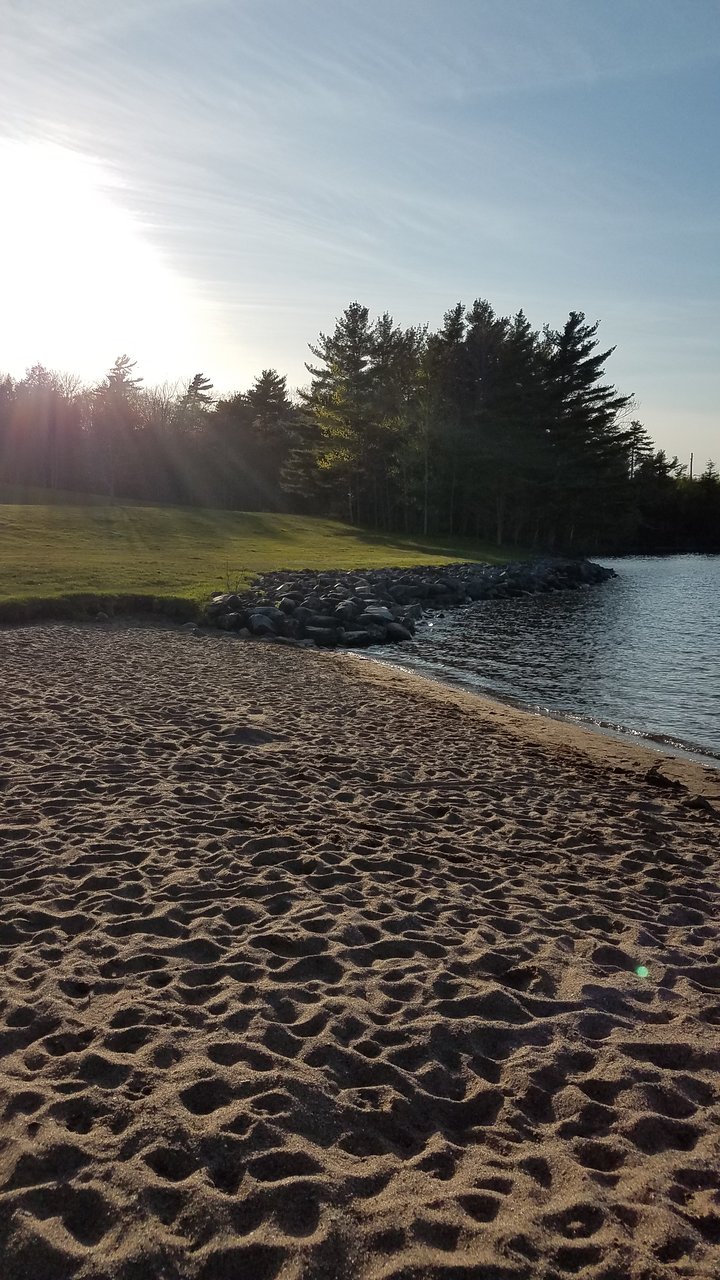 Oakfield Park Beach
In the Oakfield Provincial Park, on the Shubenacadie Grand Lake, this beach is supervised by a lifeguard throughout the summer. Oakfield is known as a picturesque picnic spot, there are many picnic tables by the water to enjoy a sunny lunch. The name of the lake, Shubenacadie, means "abounding in ground nuts" or "place where the red potato grows" in the Micmac language. There are hard surface walking trails through the park and a wheelchair accessible boat launch.
LIFEGUARDS SUPERVISION
There are active lifeguards on duty beginning on July 1 to August 31 from 11:00 a.m. to 6:00 p.m on fair weather days only.
SAFETY
There are red bouys installed at this beach to indicate where it is safe to swim. 
When swimming at any beach you should follow these safety guidelines.
Swim with a buddy

Children Under the Age of 8 must be accompanied by an Adult in the Water and Must stay within Arms Reach at all times.

No Boats, Kayaks, Canoes in the supervise area

No Smoking or Vaping on the beach

No alcohol on the beach

No Pets on the Beach

No Barbeques on the Beach
ACCESSIBILITY
WATER TESTING
Municipal staff regularly test the water quality for bacteria levels at all supervised municipal beaches, as well as one unsupervised beach, during the summer months (July 1 - August 31). Know your swimming limitations if you choose to swim in unsupervised bodies of water. 
Click here for information on Algae Blooms
EQUIPMENT LENDING
Items to be added in 2022
SWIMMING LESSONS
FREE swimming lessons are offered at most HRM beaches. To see what levels are available or to register visit www.halifax.ca/myrec  or call 902-490-6666 or online at .