Nature is waiting for you! Explore Nova Scotia's natural wonders and get active on our trails, green spaces, or even your own back yard.
Gardening Tips
Trail Safety 
Join Damion as he talks trail safety for your outdoor hikes!
Sun Safety 
Join Marlo as she demonstrates proper sun safety for all of your outdoor activities!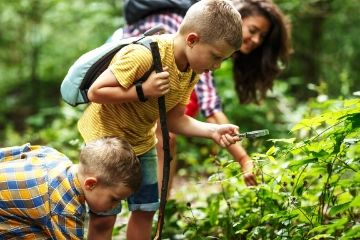 Take off on fun-filled adventures along some of the best nature trails in the Halifax Region. The distances are short but the discoveries great as each trail description gives you the tools and tricks to explore the wonder in nature. These adventures are for kids of all ages. 
Each trail has an engaging theme with specific directions for hands-on activities at special stops along the way. You'll discover a hidden plaque with a secret creature on it at the end of each trail. 
Nature Scavenger Hunt
Save this image and complete a nature scavenger hunt in a park near you!
Group Size: 1+ people
Goal: Find as many items on the scavenger hunt as possible
Set up:
Print out one the image, or write down the list on a piece of paper
Put on some comfy shoes, sun protection and get outside!
How to Play:
Work as a team or individually to find the items on the two different scavenger hunts we've created
If you complete ours, test your creative skills and create your own to go out and try!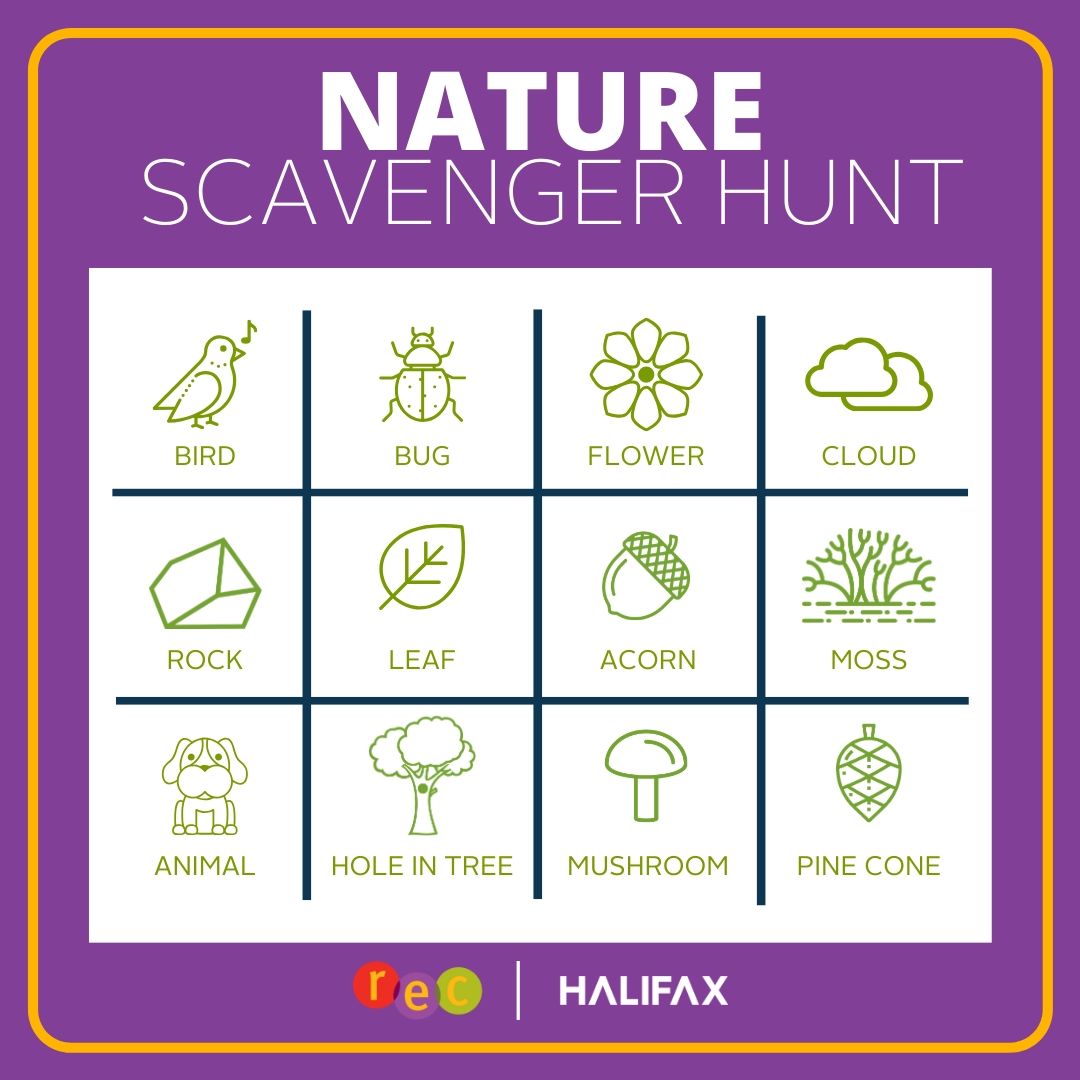 Activity/Craft disclaimer
These online recreation programming sessions are hosted by the municipality to promote online learning, have some fun, learn something new, and challenge your mind. These sessions are "use at your own risk," so don't work beyond your capability and seek help if you need it. Remember, safety first! If you choose to share your or your family's results online, please do so responsibly and safely. We hope you enjoy this free programming.