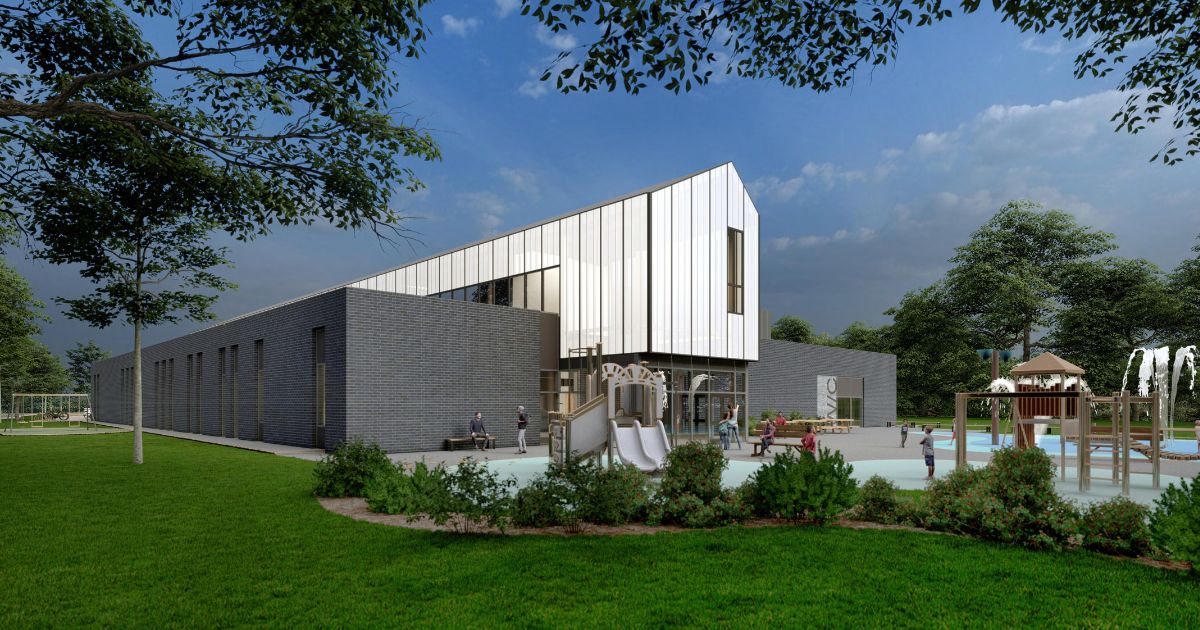 Address
1492 St. Margaret's Bay Road
Lakeside, NS
B3T 1B4
Hours
Monday: 6 to 8 p.m. 
Tuesday: 8 a.m. to 4 p.m.
Wednesday: 6 to 8 p.m. 
Thursday: 8 a.m. to 4 p.m. and 6 to 8:30 p.m.
Friday: 8 a.m. to 8 p.m.
Saturday 8:30 a.m. to noon, when programs are running
Notice
As of December 18, 2023, the Lakeside Community Centre building will be closed for rebuilding and construction. Programs will continue to run in alternative locations. If you are looking to access the temporary office location, please see the address below:
Youth Worx Program




1300 St Margarets Bay Rd (

can be found behind 1308 St Margaret's Bay Rd.)


Beechville, NS B3T 1A2
Contact information
Phone: 902.876.8812
Transit route 
21, 123
Facility description
The updated 2025 facility will include:
a full-size gymnasium
multi-purpose rooms
playgrounds
a splashpad
a community kitchen
Alternate program locations
Beechville
Youth Worx Facility | 1300 St Margarets Bay Rd.
Ridgecliffe Middle School | 35 Beech Tree Run
Glen Margaret
William Black United Church | 10515 Peggy's Cove Rd.
Lakeside
Lakeside Fire Hall | 26 Myra Rd
Timberlea
BLT Jr Elementary | 22 James St.
BLT Sr Elementary | 24 James St.
Upper Tantallon
Tantallon Sr Elementary | 3 French Village Station Rd.
Tantallon Jr Elementary | 1 French Village Station Rd.
Queensland
Hubbards Recreation Centre | 9856 St Margaret's Bay Rd.
 
Visit halifax.ca/myREC to see upcoming programs in Beechville, Lakeside, Timberlea and surrounding communities.
Frequently asked questions about the rebuild
What is the project timeline?

The facility design was created in 2023. Construction will begin in 2024 and the new centre will open in 2025. As we get further into the construction phase, a more accurate timeline will be given. Updates will be listed on this webpage.

Why is the centre being demolished?

Lakeside Community Centre was originally constructed as a school in 1956. The municipality renovated the building for recreation and programming needs, but with time, the facility has now passed its best-before date. The currently facility has old windows, heating and mechanical infrastructure. With its limited accessibility and a lack of a gymnasium, the current centre no longer serves the diverse and increasing needs of the community.

Is this a complete rebuild or a renovation?

This is a complete re-design and build project. The new facility will have modern amenities and infrastructure, have a layout that is warm, welcoming and functionally suitable. As a purpose-built facility, the net-zero designs and amenities have been influenced by community engagement feedback.

Why is the name changing from Lakeside Community Centre to Beechville Lakeside Timberlea Community Centre?

The naming change of the facility better represents the communities primarily serviced by the centre. It also recognizes Beechville, an historic African Nova Scotian community, first settled in the early 1800s.