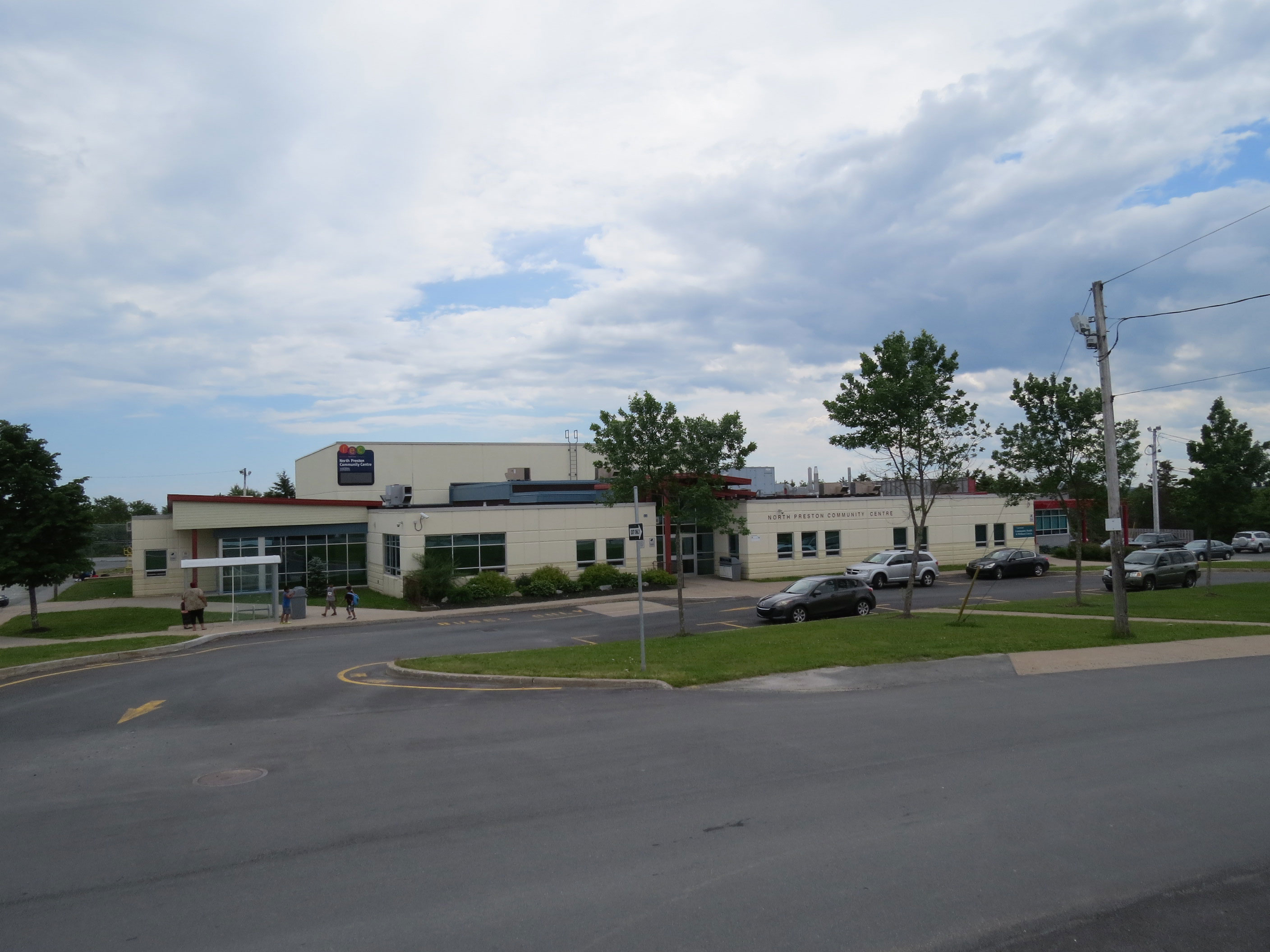 North Preston Community Centre (NPCC) services North Preston and its surrounding communities.
Community Engagement Opportunities
The North Preston Community Centre is committed to getting thoughts, ideas, and feedback from local residents on program and activity planning formation at the centre.
Please take a few moments to answer some questions in our online survey to help build a better community centre.
If you need support completing the survey or to learn more about current program opportunities at the centre, please call 902-462-4230.
The survey will be available until May 15, 2022.
The municipality is also offering opportunities for in-person engagement on the following dates and times at the NPCC.
March 31 from 6-8 p.m.: open community session in partnership with the RCMP and Wellness Centre
May 5 from 6-8 p.m.: open community session
Address
44 Simmonds Rd
North Preston, NS
B2Z 1A3
Contact information
Phone: 902.462.4161
Fax: 902.462.4370
Transit Routes
61
Facility description
North Preston Community Centre has:
board room
fitness centre
kitchen facilities
six bathrooms
change rooms
multi-purpose room
pottery studio
gymnasium
recording studio
computer lab
games room
Fitness Centre 
treadmills
elliptical machines
mats
dumbbells and barbells
floor-lengths mirrors
lockers
Hours
Monday to Friday: 7:00 a.m.–9:00 p.m.
Saturday: 10:00 a.m.–3:00 p.m.
The NPCC fitness centre is open:
Monday to Friday: 8:30 a.m.–8:30 p.m.
Saturday and Sunday: 9:00 a.m.–1:00 p.m.
Programs offered
Visit halifax.ca/myREC to see upcoming programs in the area of North Preston and surrounding communities.
Free equipment available
• Nordic walking poles
• snowshoes
Room Rental Fees
North Preston Community Centre
North Preston Community Centre
Fees listed are per hour + HST
Fees in effect: April 1, 2022-March 31, 2023
Gymnasiums
Classification
Adult
Youth
Gymnasium
Gymnasium - Class B
$33.75
$27.00
Rooms
Classification
Adult
Youth
Community
Boardroom
Room - Class C
$20.00
$10.00
$10.00
Computer Lab
Room - Class C
$20.00
$10.00
$10.00
Craft Room
Room - Class B
$25.00
$12.50
$12.50
Games Room
Room - Class B
$25.00
$12.50
$12.50
Kitchen
Room - Class C
$20.00
$10.00
$10.00
Multipurpose Room
Room - Class A
$30.00
$15.00
$15.00
Music Studio
Room - Class D
$10.00
$5.00
$5.00
Senior Room
Room - Class B
$25.00
$12.50
$12.50