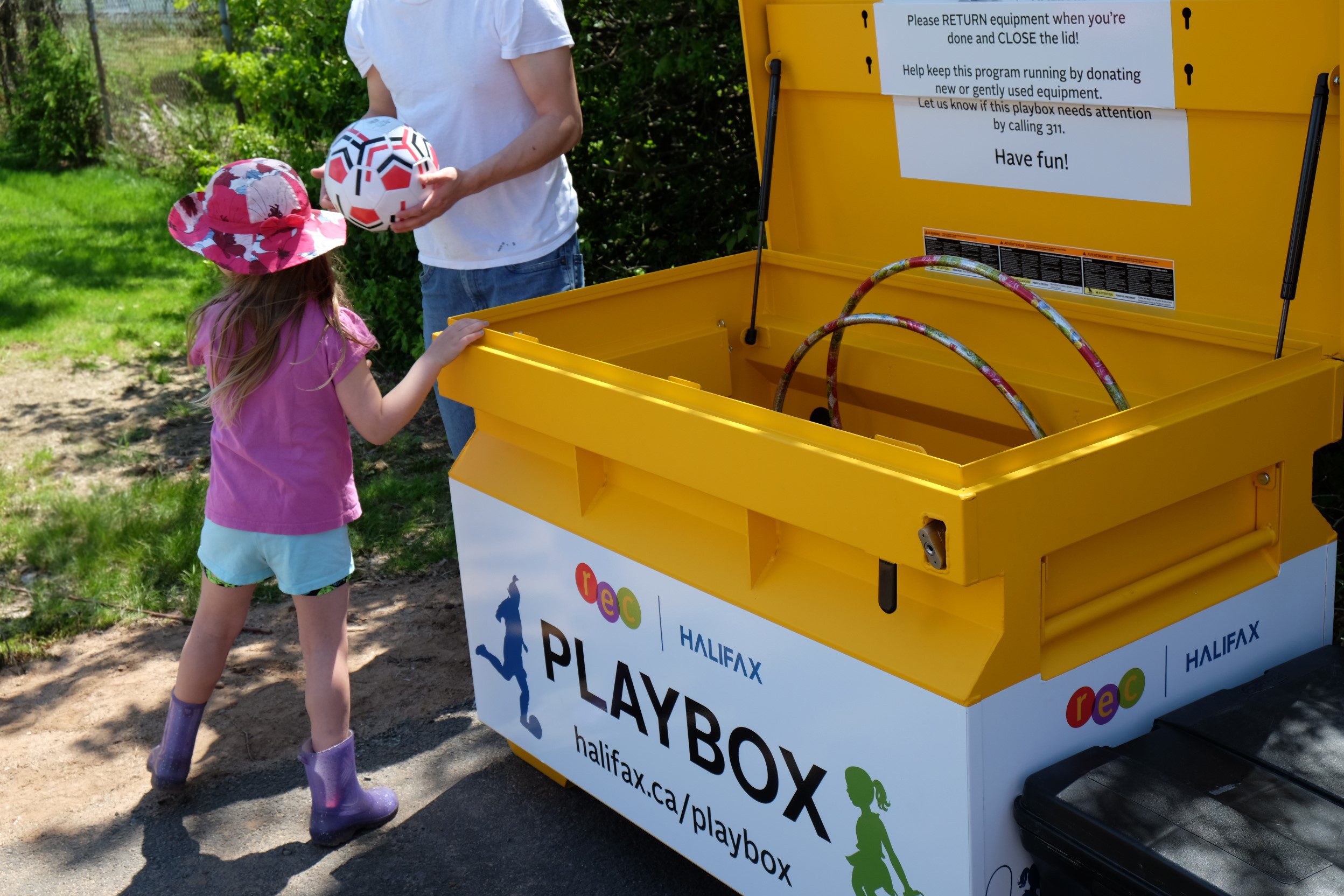 What is a playbox?
A playbox is a container filled with a variety of gently used outdoor play equipment for community members to enjoy. It's as simple as play, return, donate!

Everyone is invited to borrow and play with the equipment and return it when they're done. We also encourage residents to donate any used recreation equipment that they wish to contribute to their local playbox.
Where can I find a community playbox?
Aberdeen Court Park (5A Aberdeen Court, Dartmouth) 
Chocolate Lake Community Centre (1014 Purcells Cove Road, Halifax)
Williamswood Recreation Park (2240 Old Sambro Road, Halifax)
Winslow Drive Park (15 Winslow Drive, Upper Tantallon)
Lakeview Terrace Park (12 Lakeview Terrace, Hammonds Plains)
Lakeside Community Cenre (1492 St Margarets Bay Rd, Lakeside)
Williamswood Recreation Park (2240 Old Sambro Rd, Williamswood)
What are the rules?
Here are some tips for keeping your community playbox in great shape and ready for play:
Be sure to close the lid after borrowing and returning equipment to keep rain from getting in.
Return equipment to the playbox when you're finished playing so that the next person can find it. 
Add to the playbox by donating new or gently used equipment. 
Call 311 if you notice that a playbox has been damaged or needs attention. 
The municipality is not liable nor responsible for the condition of the items in the playboxes. Parents/Guardians should inspect the equipment to ensure they are age appropriate and in good condition prior to use.