Your Guide to Passenger Conduct and Policies on Halifax Transit
Thank you for being courteous and respectful of Operators and your fellow passengers. 
Whether you're on a bus or a ferry, or at Halifax Transit terminals and facilities, follow The Transit Code to help make everyone's ride on Halifax Transit enjoyable and safe.
Get On Board.  Learn more:
The Transit Code Safety Campaign
Safety for all Halifax Transit passengers and staff is a top priority. Everyone deserves a safe ride and a safe place to work. If you witness an act of aggression, let Halifax Transit staff know, or contact the police non-emergency line at (902) 490-5020.
For more information on prohibited conduct, click here.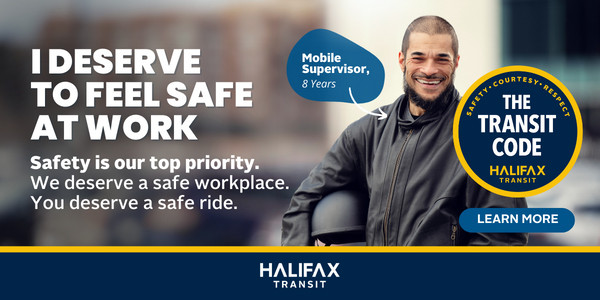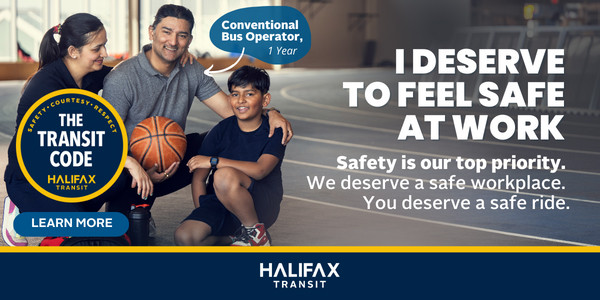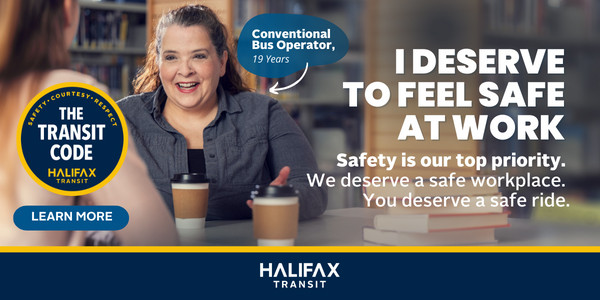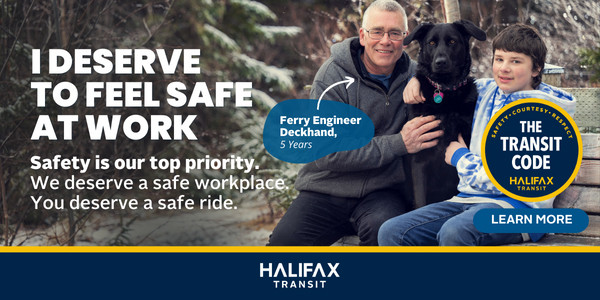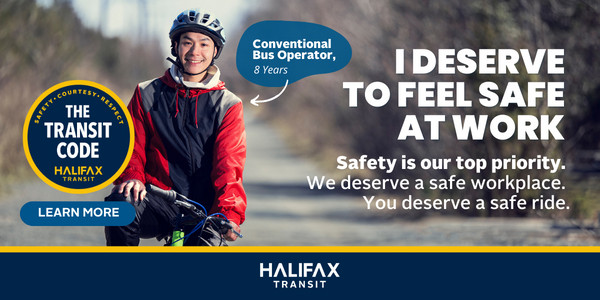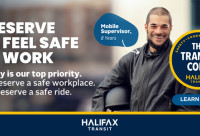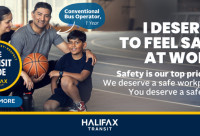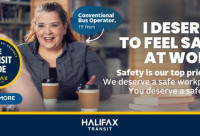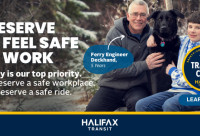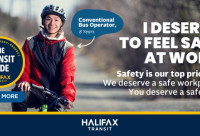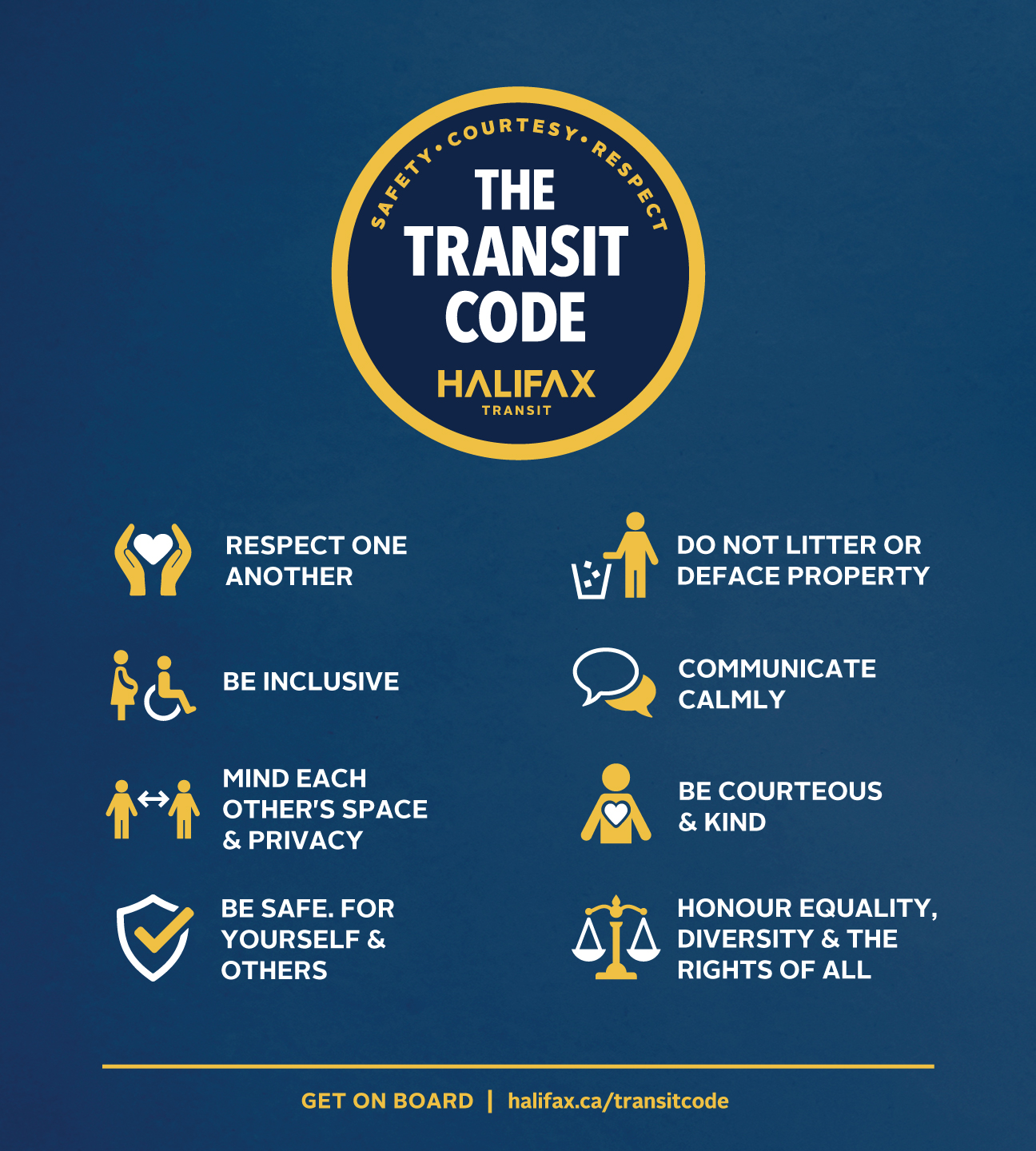 8 Principles of the Transit Code
Respect one another

Be inclusive

Mind each other's space and privacy

Be safe, for yourself and others

Do not litter or deface property

Communicate calmly

Be courteous and kind

Honour diversity, equality & the rights of all