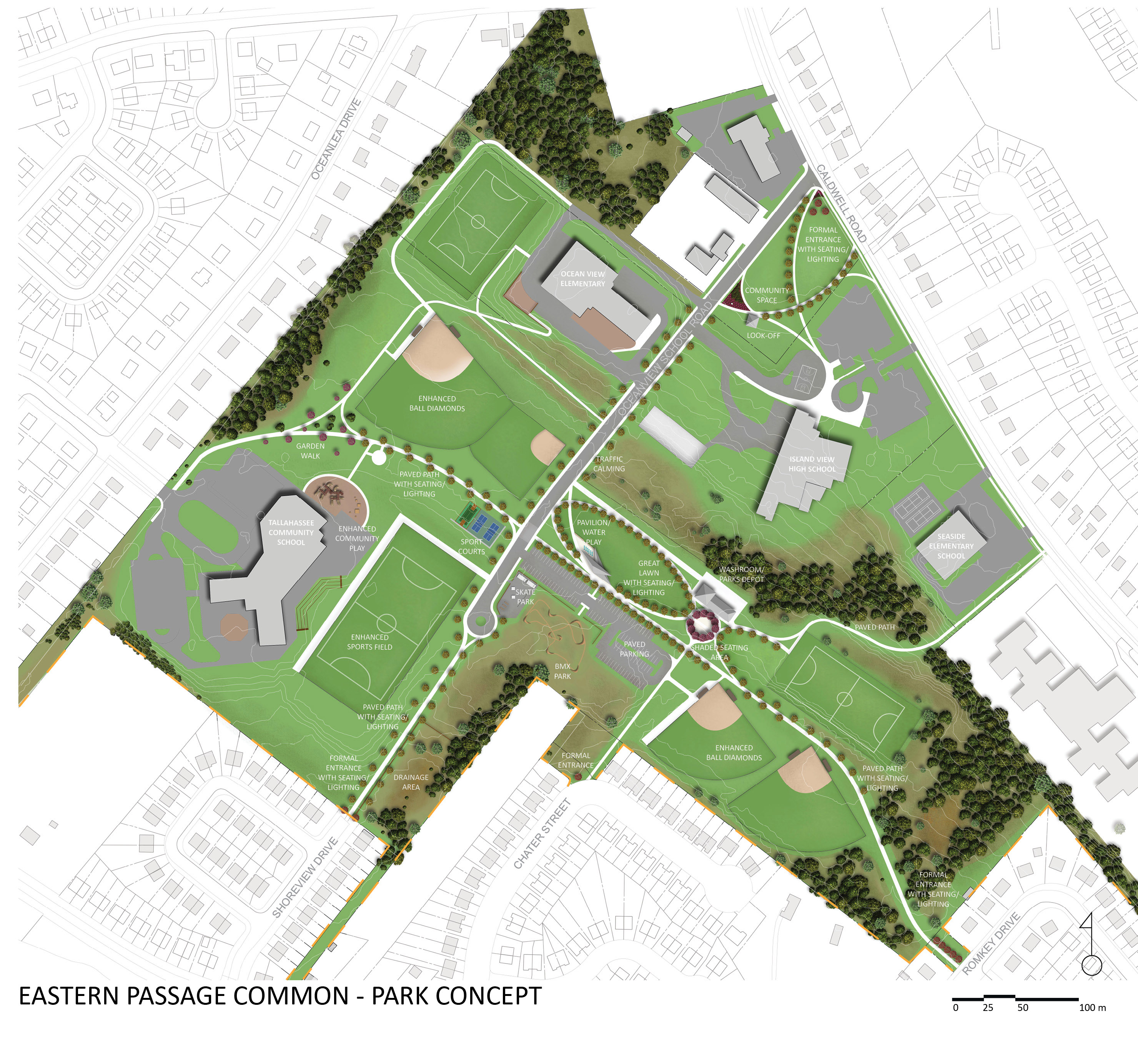 A public open house was held on April 23, 2019 at the Tallahassee Recreation Centre. Members of the community were in attendance to review a park concept and to provide feedback on design and layout options. For those who could not attend, a sample of the open house visuals are available for review.
The proposed Eastern Passage Common park plan was approved by Regional Council on February 25, 2020. Stay tuned for project updates. 
For project inquires, please contact Stephen Cushing, Landscape Architect, Parks and Recreation.. 
Background 
The objective of this park planning project is to identify future park upgrades that are consistent with community input and that can be phased-in over time.
As part of our 2018/2019 business plan, Parks and Recreation is looking to the Eastern Passage community to share their vision for how the Eastern Passage Common can be made more comfortable and functional for park visitors. We want to understand the park issues and opportunities as you see them.
At 29 hectares (71.5 acres) in area, the Eastern Passage Common is classified as a District Park. Identified in the Regional Plan, District Parks serve the recreation needs of several communities with a population in the range of 10, 000 people. A range of recreational uses are typically offered, including, walking and cycling trails, sports fields, picnic areas, play facilities for children, and areas for passive recreation uses that are left in a predominantly natural state.