The municipality has been working towards the establishment of the Blue Mountain-Birch Cove Lakes (BMBCL) Regional Park since its identification in the 2006 Regional Plan. A map showing the park's conceptual boundaries is contained in the municipality's 2014 Regional Plan. The actual boundaries for the proposed park, when established, will depend upon the municipality's ability to acquire additional lands within those conceptual boundaries.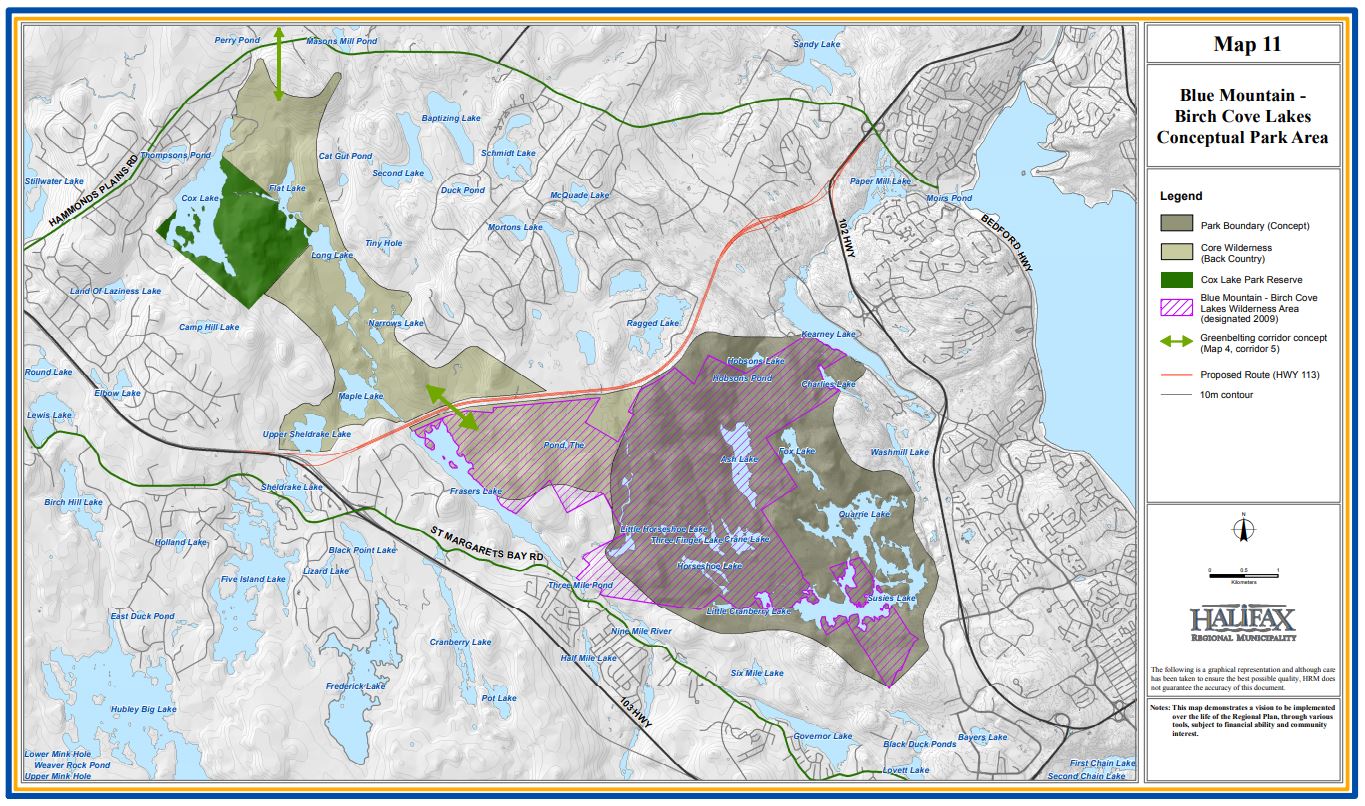 Direction from Regional Council 
At the December 7, 2021 meeting, Regional Council passed a motion that directed the initiation of a park planning project to reflect changing circumstances and perspectives on the Park's development. Since the 2014 Regional Plan was adopted, several important developments have occurred. This includes:
In 2015, the Province designated additional provincial lands as protected wilderness area.

Beginning in 2016, the municipality has acquired key properties adjacent to the provincial lands.

In 2020, the municipality provided financial support to the Nova Scotia Nature Trust, to support their acquisition of lands adjacent to the provincial protected wilderness area.

Since 2014, the pace of new urban development within the municipality has brought greater attention to the edges of the proposed Park.
On this basis, the municipality, together with partners, is undertaking a planning project to consider an enlarged BMBCL area.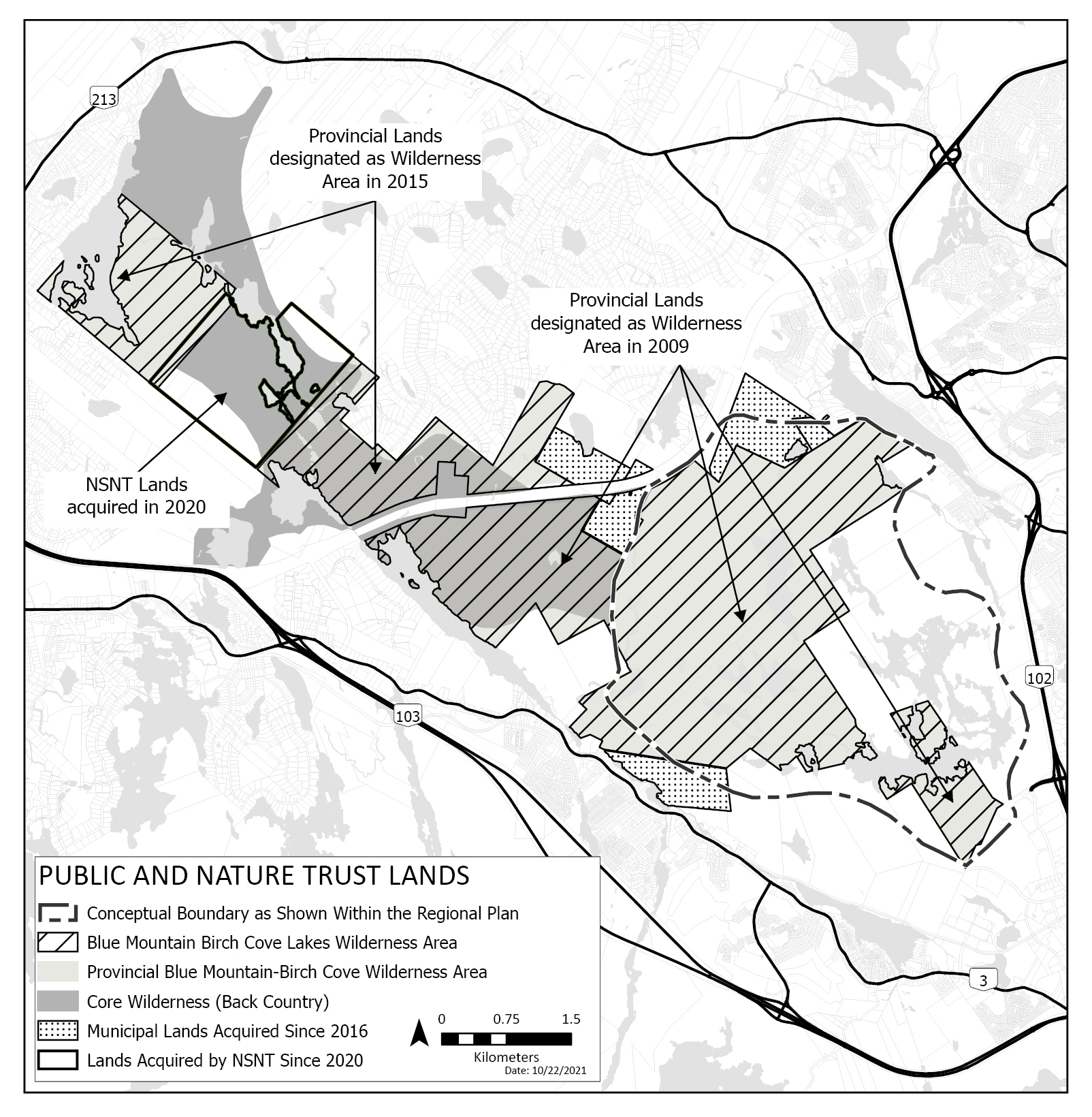 Working with Parks Canada
A significant development occurred in August 2021, when the municipality and Parks Canada signed a Statement of Collaboration to explore the feasibility of designating BMBCL as a national urban park, in collaboration with partners such as the Province.
In 2021, Parks Canada launched a new program to support the creation of a network of national parks located in urban and near-urban settings across Canada, with the goal of working towards nature conservation, increased access to nature, and reconciliation with Indigenous peoples. Collaboration with Parks Canada and the Province on assessment and background studies will positively advance the municipality's efforts in supporting the creation of the Regional Park.