About the project
The first of its kind in Atlantic Canada, this project has transformed these streets into more people-focused public open spaces that support the vitality of downtown. The new design prioritizes the pedestrian experience, enhances the connection between major destinations, and supports the flourishing entertainment district for residents, businesses, and tourists. The success of this project was made possible by the hard work of staff and contractors – as well as the continuous support of local businesses and residents.
Since it officially opened on November 4th, 2017, the Argyle & Grafton Shared Streetscape Project has won the People's Choice Award for Best Urban Street Transformation and Best of Halifax 2017 silver award for Best Effort to Improve Halifax. Big thanks to everyone who voted, the amazing project team, as well as residents and business owners for their support.
How it works
Argyle remains a one-way street while Grafton remains a two-way street. Both streets have marked drop-off and loading zones, as well as accessible parking. There is no standard on-street parking on the streetscape.
The Argyle & Grafton Shared Streetscape Project includes "pedestrian zones" and "shared zones" (see diagram below). Vehicles are not permitted to drive in the pedestrian zones and must stay between the warning strips.
While pedestrians can use the shared zones, the Motor Vehicle Act gives pedestrians priority only at intersections and other crosswalks. Pedestrians are permitted to cross the street midblock, but do not have priority and must wait for a gap in traffic. The laws for pedestrians, drivers and cyclists remain unchanged – and all road users must use care and caution on public streets.
For an overview of the project and instructions of how to navigate the shared streetscape watch the video.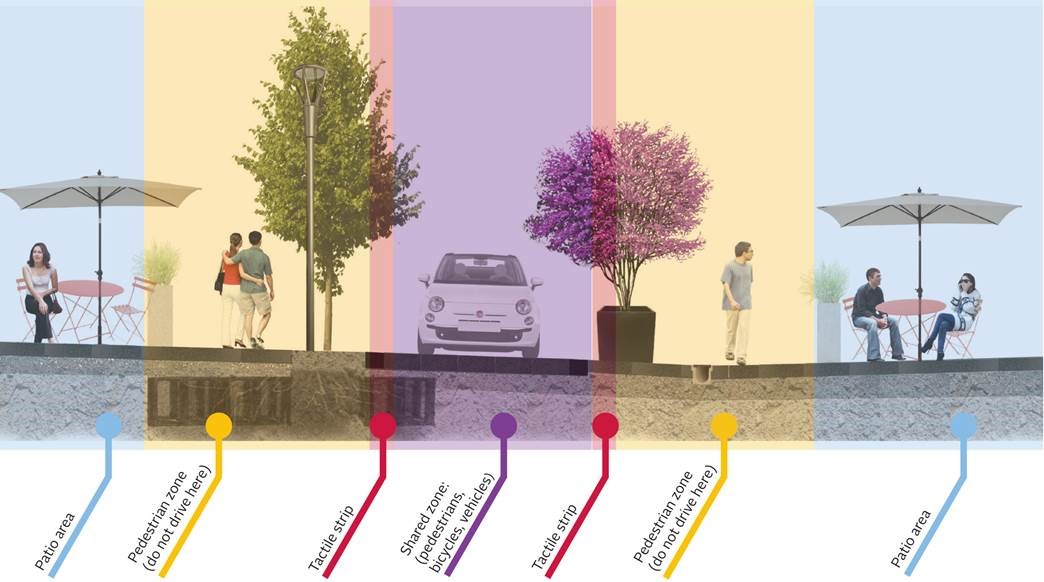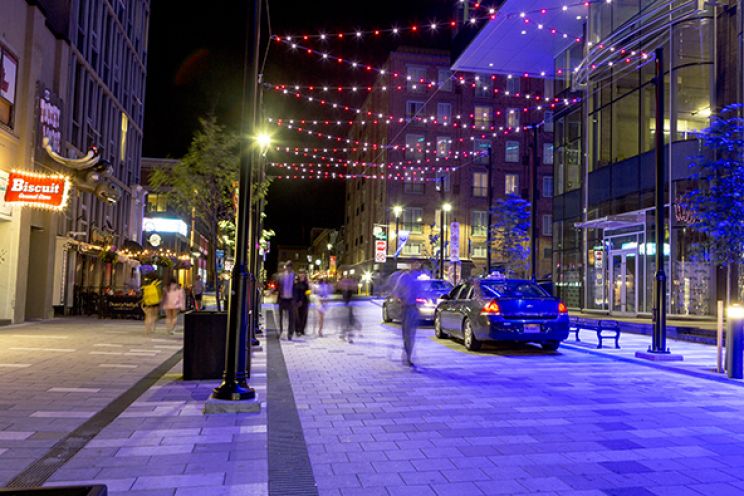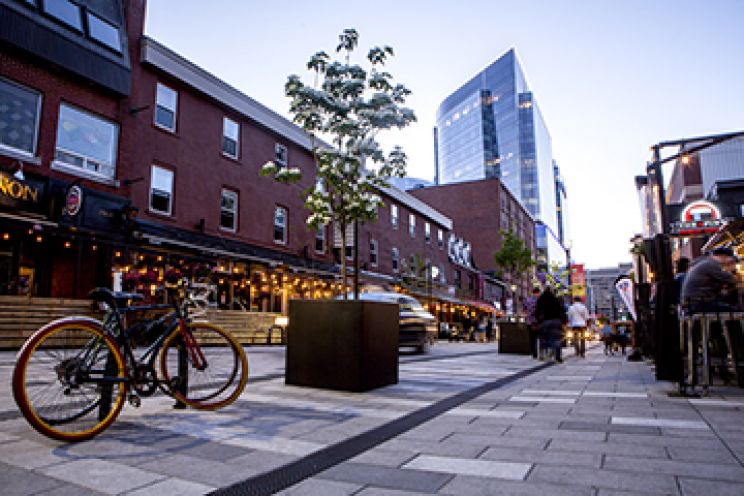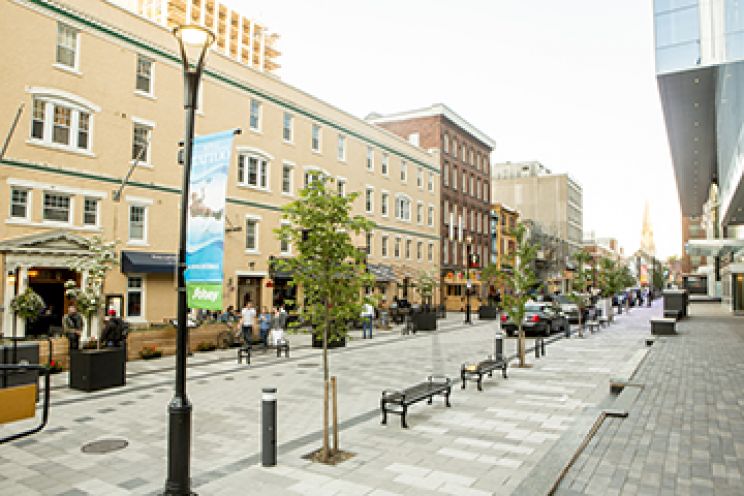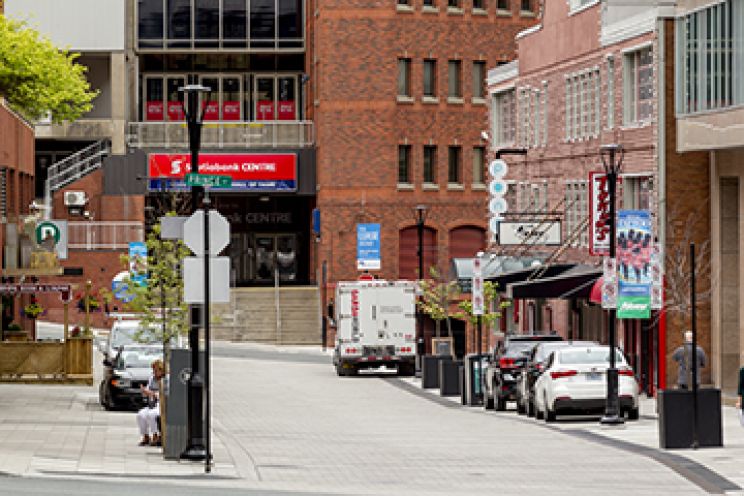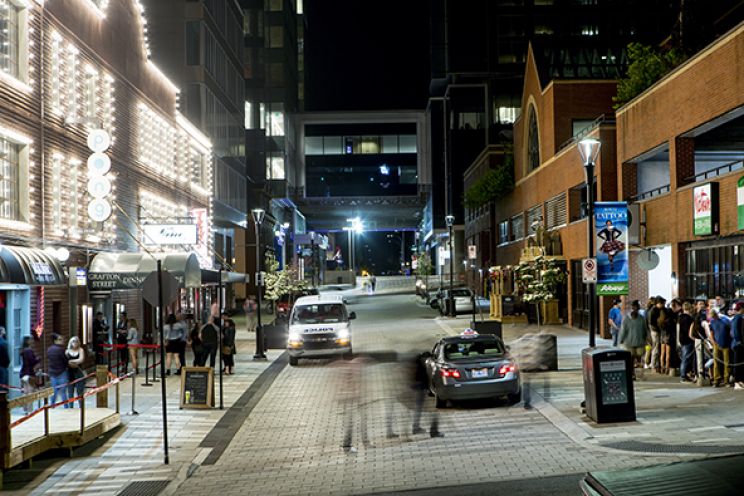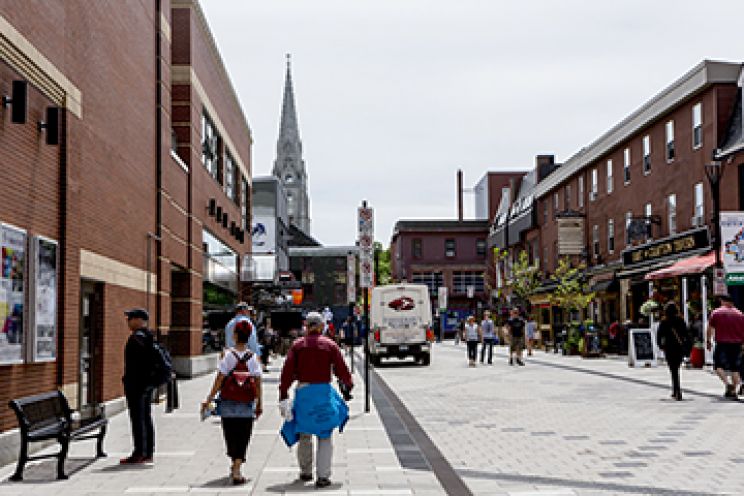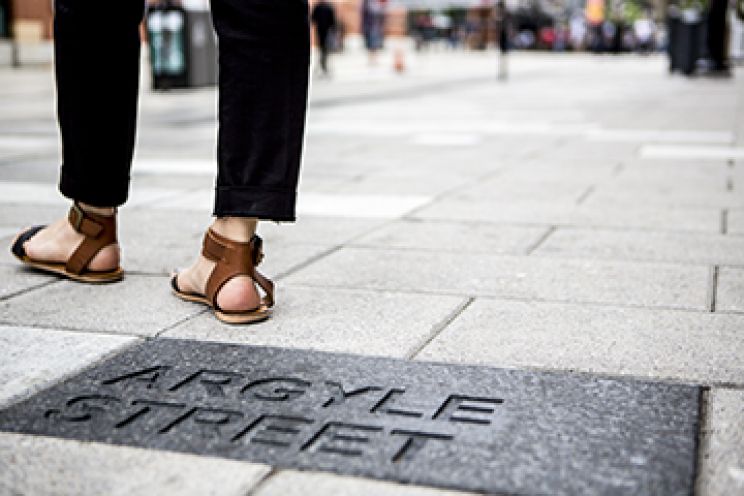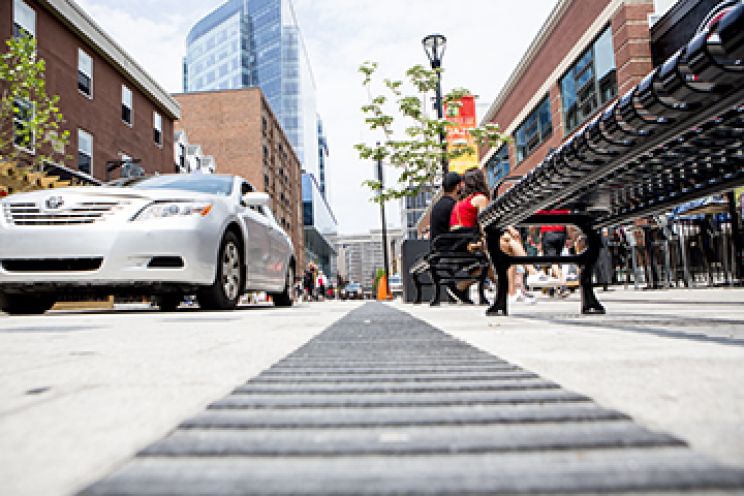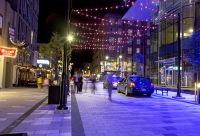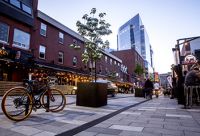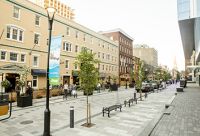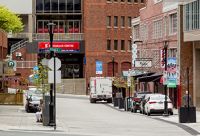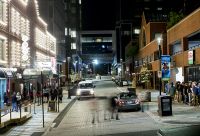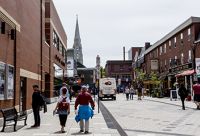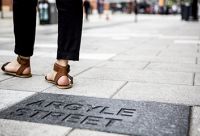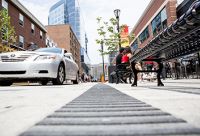 The Designer's Renderings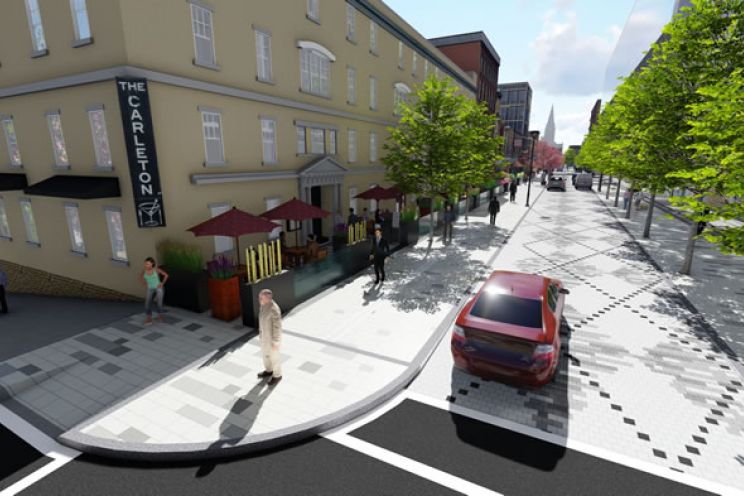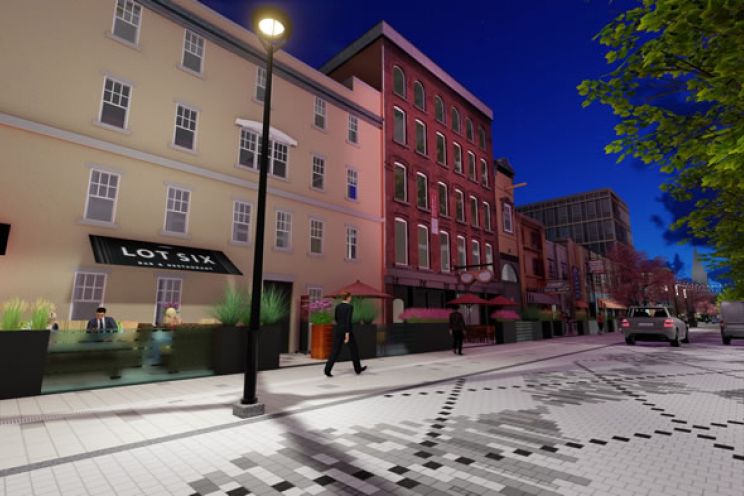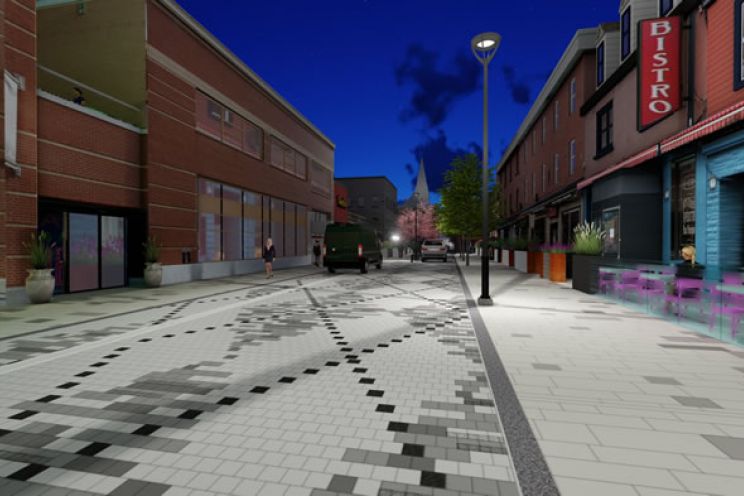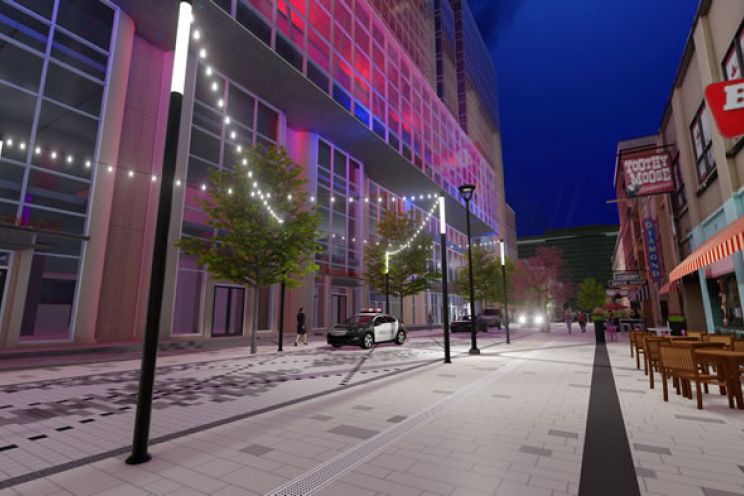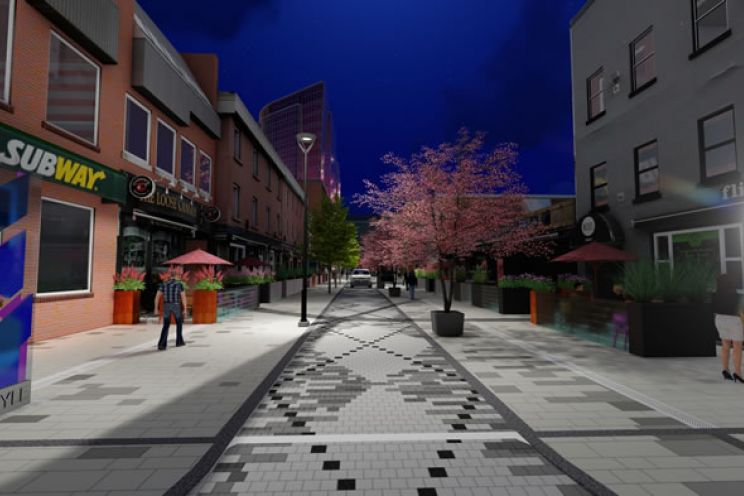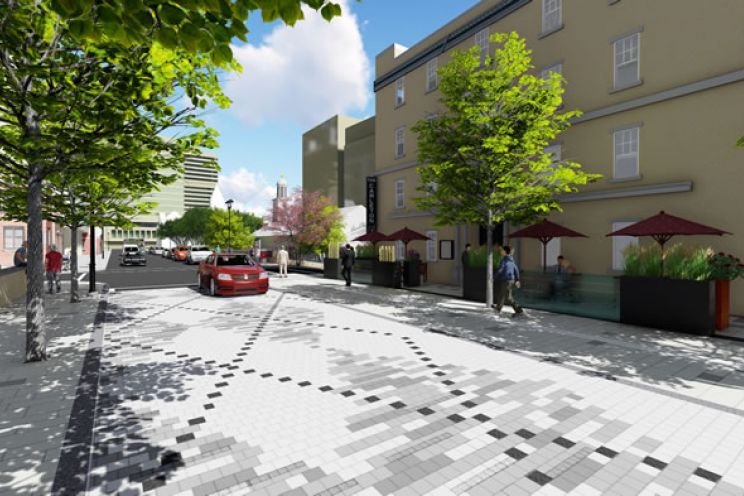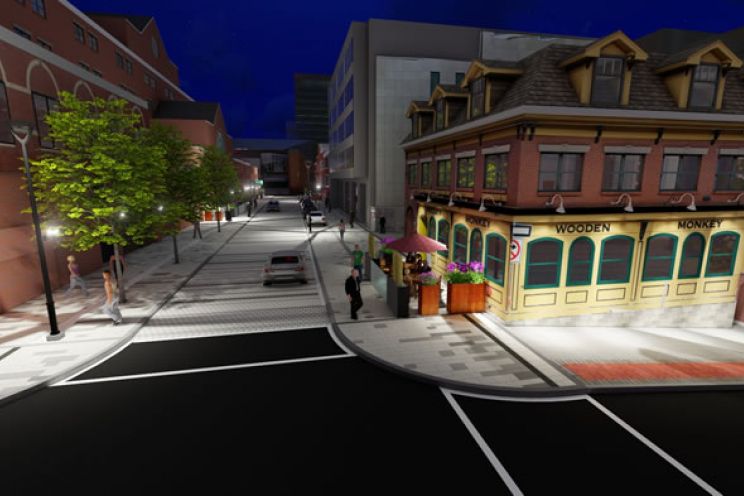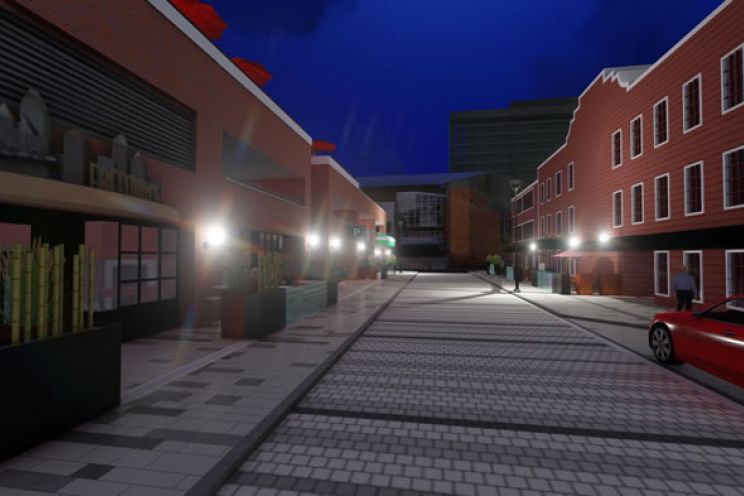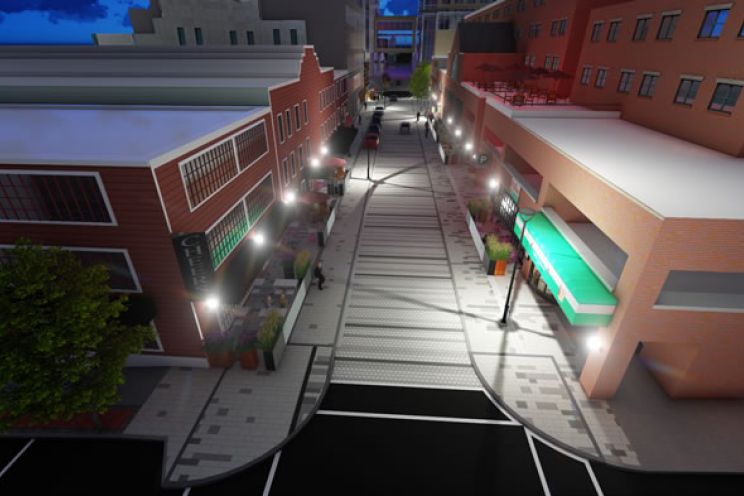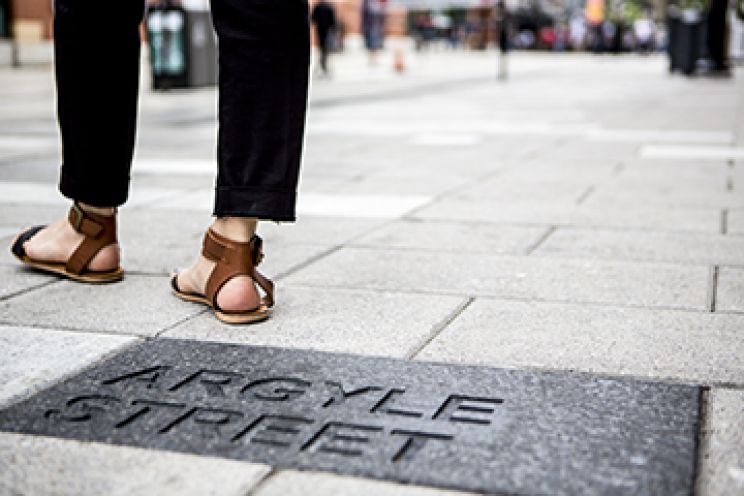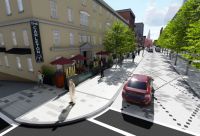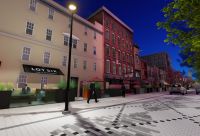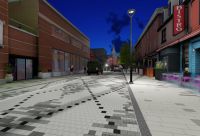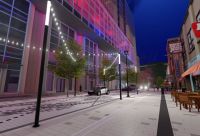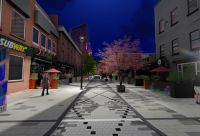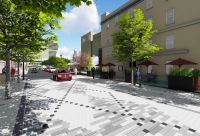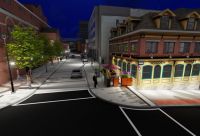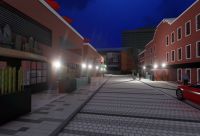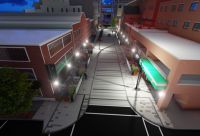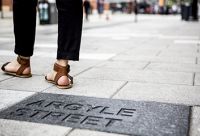 Construction Gallery
Streetscape construction began June 1, 2017 and concluded November 4, 2017.
Designers: Ekistics Planning & Design (lead) with Stantec (civil) and Electec (electrical). General Contractor: Dexter Construction.
Completely rebuilding a street takes a lot of planning and collaboration. Thanks to the team and the patience of the businesses and residents who persevered through the construction period.
View previous project updates here.