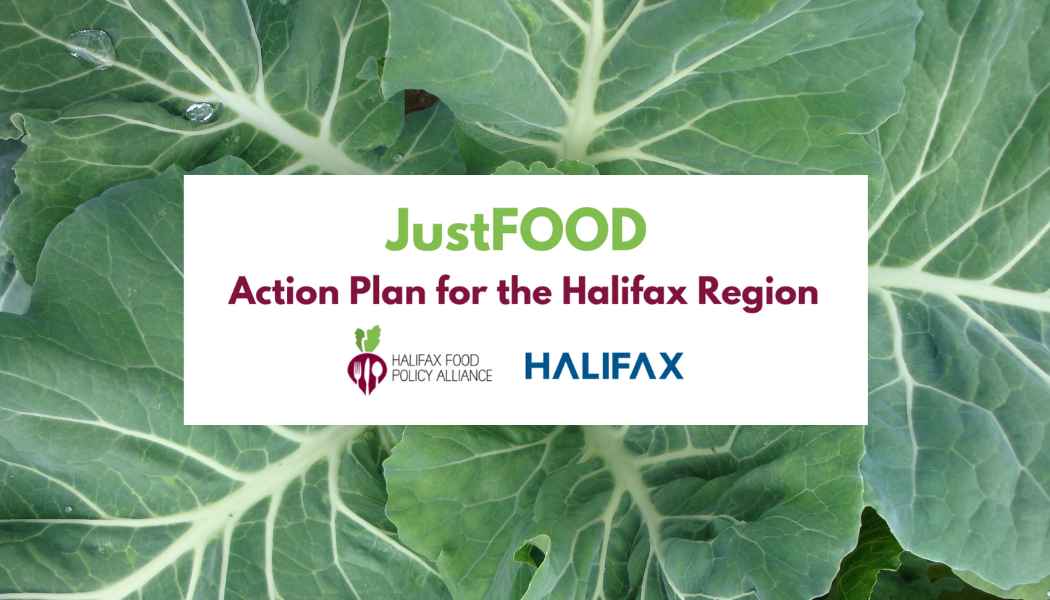 JustFOOD: An Action Plan for the Halifax Region
On March 7, 2023, Regional Council approved Part A of the JustFOOD Action Plan for the Halifax Region, the first food strategy for the municipality. View the staff report here.
The Action Plan is a long-range strategy to guide actions to improve food security and strengthen our local food system, with clear roles for all and the resources needed for positive change. The municipality and the Halifax Food Policy Alliance (HFPA) are co-leading the development of the action plan, recognizing that we need to work together towards a healthy, just and sustainable food system. View the Report that formalized the relationship with HFPA and kicked off the JustFOOD Action Plan.
To become involved and learn more, visit the emerging JustFOOD virtual food hub.
Part A
Part A of the action plan reflects a decade of collaborative community and partner engagement to develop grown in Halifax actions, gathered through workshops, surveys, focus groups and meetings. Engagements were designed to ensure that community concerns and aspirations were understood, considered, and reflected in the action plan recommendations, as true expertise is found in community. Click here to read the engagement report.
Part A sets the stage for our regional food system, captures public engagement findings and provides 56 recommendations for positive food system change. Moving forward, Part A will function as a living document that will be monitored, evaluated and refined by community and Plan partners over time.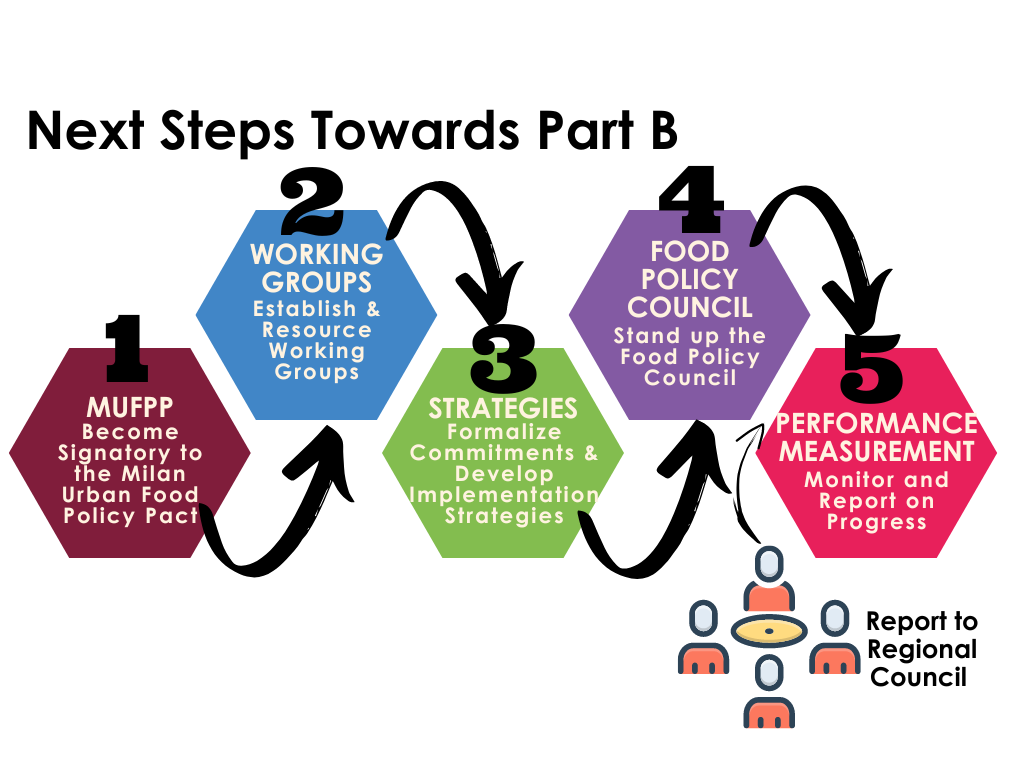 Part B
Work is now beginning on Part B to develop the formal commitments to action, as well as the strategies needed to make the Part A recommendations a reality. Implementation strategies will be developed over the next year by Working Groups. A complete plan, Part A and Part B, will be brought to Halifax Regional Council for approval in the Fall of 2023.
Working Groups
JustFOOD working groups bring together a range of community and government stakeholders with both professional and lived experience. The working-group model is a community-based, collective-impact approach to implementing key recommendations while building greater capacity for food system change in the Halifax Regional Municipality.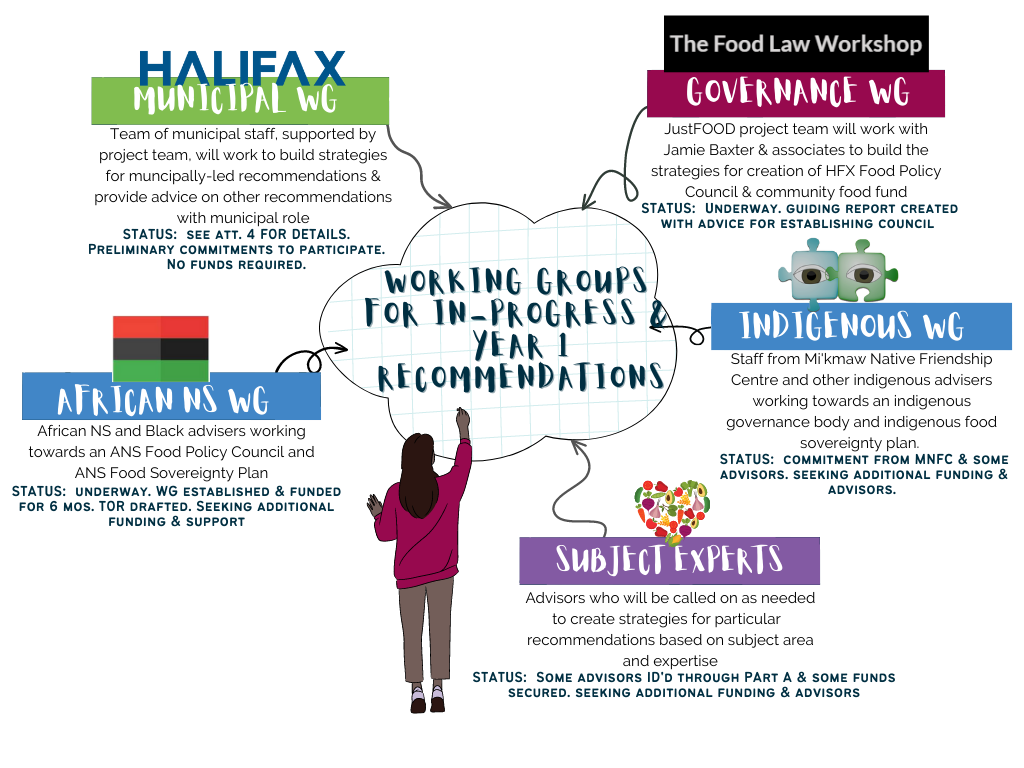 Milan Urban Food Policy Pact (MUFPP)

On March 7th, 2023 Regional Council also directed the Mayor to make the Municipality a signatory city to the MUFPP. Halifax is joining a network of 250 cities who share knowledge, strategies and ideas to create local solutions for global issues. 

Community Food Assessment Toolkit

We've been working with the Dalhousie School of Planning and local Community Health Boards to develop the Community Food Assessment Toolkit. The toolkit will support communities and policy makers to assess local food environments and identifying actions for change. 

COVID-19 Support

Learn more about early progress of the JustFOOD Action Plan and municipal support for food during COVID-19.