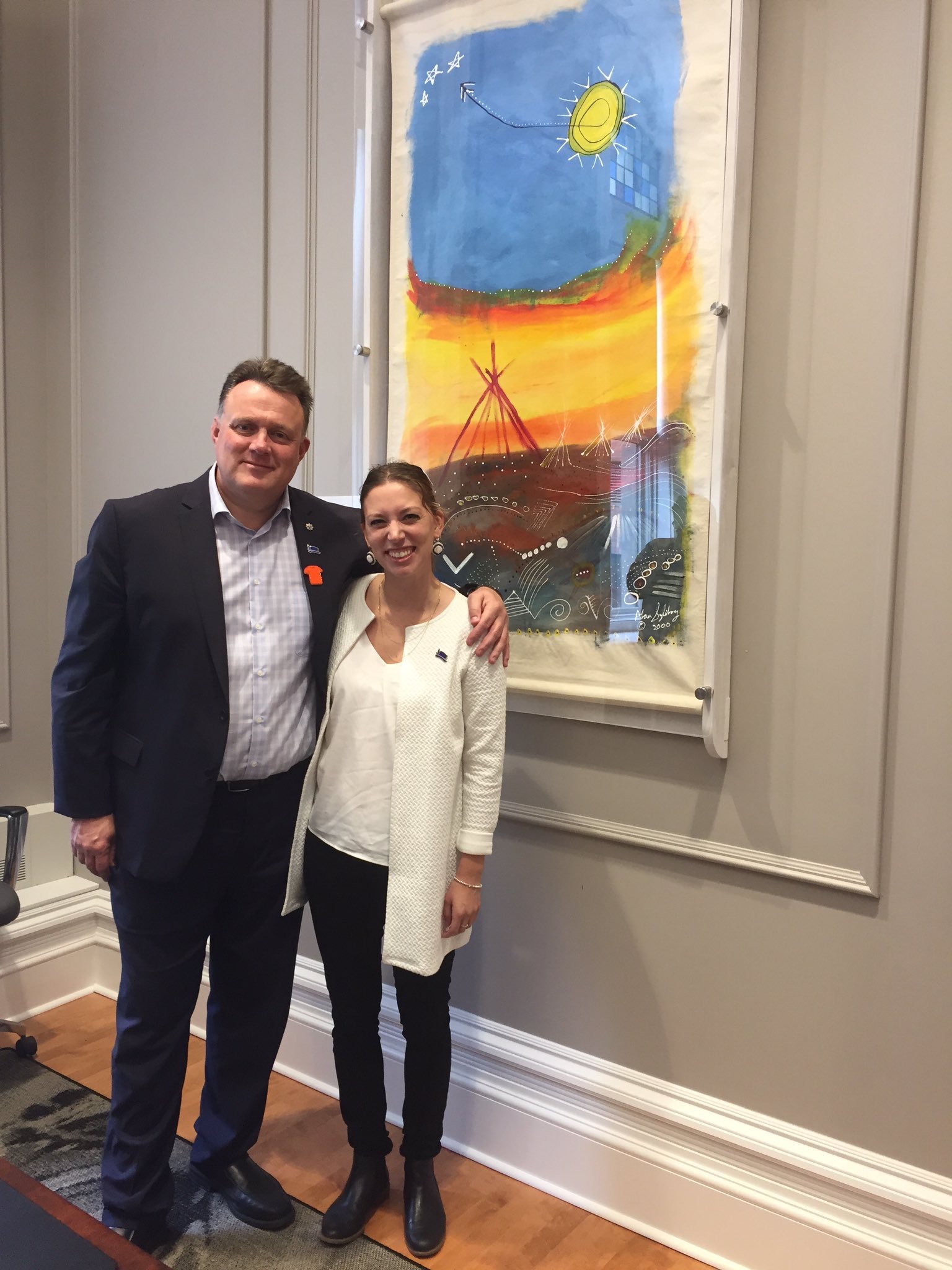 The municipality's Legacy Space is a safe, welcoming place dedicated to providing education and awareness about the Indigenous History and our journey of reconciliation. We are committed to having accurate information available to all, regarding Indigenous History and our journey to reconciliation.
The space is a place that encourages frank and honest conversations about the past, present and future. The space also serves as a symbol and reminder for the Halifax Regional Council & municipal staff of the important work each of us need to do in Kjipuktuk/ Halifax as we work collaboratively together towards reconciliation.
About the DWF Legacy Spaces Program
K'JIPUKTUK | Indigenous History Month 2020
Honoring Indian Residential School Survivors (Orange Shirt Day)
In the spirit of reconciliation we commemorate the experience of Indigenous Residential School survivors and their families by participating in Orange Shirt Day on September 30. Orange Shirt Day honors Phyliss Webstad, a Stswecem'c Xgat'tem First Nation elder, who was stripped of her brand-new orange shirt on her first day of residential school. This date was chosen because it was the time of year in which children were historically taken from their homes and placed in residential schools.
The Shubenacadie Indian Residential School was part of the Canadian Indian residential school system and was in Shubenacadie, NS. It was the only one in Atlantic Canada, and children from across the region were placed in the institution. The schools were funded through Indian Affairs and the Catholic Church. The first children arrived on February 5, 1930, and the institution was closed after 37 years on June 22, 1967. Over 1,000 Mi'kmaw and Wolastoqiyik students attended the Shubenacadie Indian Residential School during this period.
On September 1, 2020, The National Centre for Truth and Reconciliation, in partnership with the Government of Canada, announced the designation of the former Shubenacadie Residential School as a National Historic Site, as well as the former Portage La Prairie Residential School in Manitoba. Although the building is gone, the designation of this site will forever stand as a testament to the impact of the experiences of the Survivors, their families and communities, and will preserve a part of Canadian history that should never be forgotten.
Explore and share Orange Shirt Day: a virtual portal created by the Office of Diversity & Inclusion and Halifax Public Libraries.
https://www.halifaxpubliclibraries.ca/blogs/post/orange-shirt-day-honouring-indigenous-residential-school-survivors/