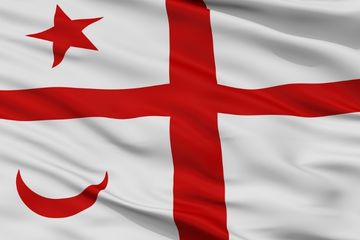 This year marks the 29th anniversary of Mi'kmaq History Month. In 1993, Premier John Savage and Mi'kmaw Grand Chief Ben Sylliboy declared October as the official month to recognize and celebrate Mi'kmaw culture and heritage.
The Halifax Regional Municipality is located in Mi'kma'ki, the ancestral and traditional lands of the Mi'kmaq people. The municipality acknowledges the Peace and Friendship Treaties signed in this Territory and recognizes that we are all Treaty People.
Events and celebrations throughout the month of October
On September 30th there will be a flag raising ceremony at 10:00 AM in Grand parade Square with Mayor Mike Savage. 
On September 30th City Hall will be lit up orange to commemorate the National Day for Truth and Reconciliation.
At 7:00PM on September 30th there will be the premier of a Mi'kmaq History Month Light Show at the old Halifax library on Spring Garden Rd. This lightshow will highlight this year's theme of Mi'kmaw Beadwork and the Art of Beading. It will run every night from September 30th to October 30th from 7:00PM to 11:00PM.
Mi'kmaq History Month - 2022 Poster Reveal
Learn how to say 

Mi'kmaq History Month in Mi'kmaw.
Pronunciation tutorial | Mi'kmaw History Month