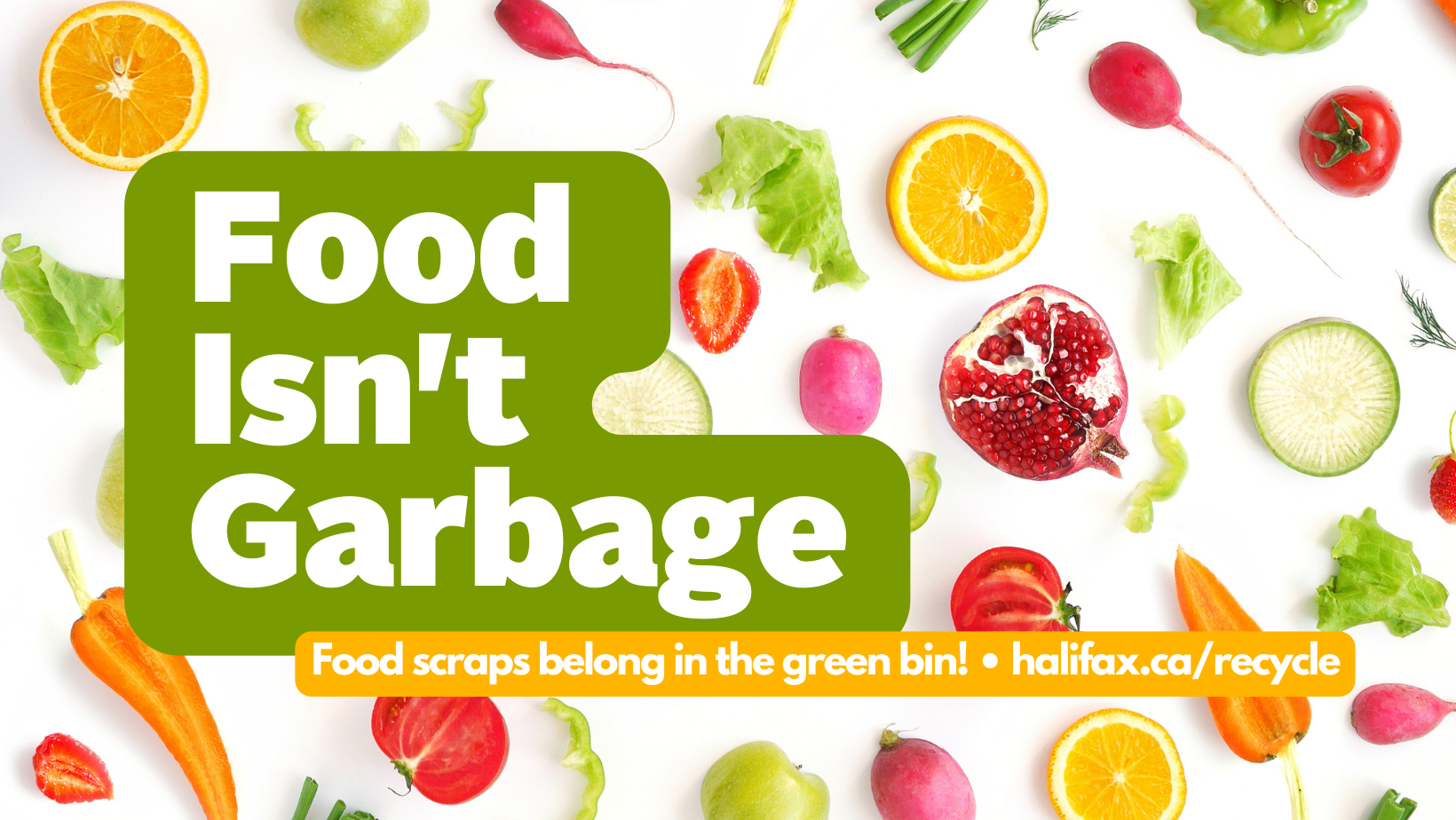 Food Waste Facts
63% of the food Canadians throw away could have been eaten!
Each year that amounts to: 

140 kg of wasted food per household – equivalent to $1,300!
almost 2.3 million tonnes of edible food wasted across Canada, costing over $20 billion!
When we waste food, we waste the valuable resources used to produce, package, and distribute it. This has a significant carbon footprint, which contributes to Canada's greenhouse gas emissions. Every tonne of household food waste that is avoided is the equivalent of taking one car off the road each year!
Halifax was one of the first municipalities in Canada to roll out green carts in 1998 with over 100,000 carts delivered. Today, approximately 53,000 tonnes of food waste are processed annually.
Common organic items that end up in the garbage instead of the Green Bin include:
ALL food scraps
Coffee grinds & tea bags
Meat / fish bones 
Food scraped out of containers
Soiled paper 
Diverting food waste to composting facilities is better than sending it to a landfill, but preventing food from being wasted in the first place is an even better way to lessen our impact on the environment. 
Do your part by reducing food waste in your home and ensuring all uneaten food ends up in the right place - the Green Bin! 
To learn more about reducing food waste and properly disposing of organic material, sign up for a FREE "Food Isn't Garbage" webinar delivered by a Waste Educator. Visit halifax.ca/3RsOnline to register.