On the evening of November 25, 1982, City of Halifax Mayor Ron Wallace and Hakodate Mayor Yasushi Yano signed a twinning agreement. Halifax aldermen and the 11-member delegation from Japan forged a relationship between Halifax and the Japanese city which, like Halifax, boasts a busy seaport, a historic star-shaped citadel, and a northerly climate.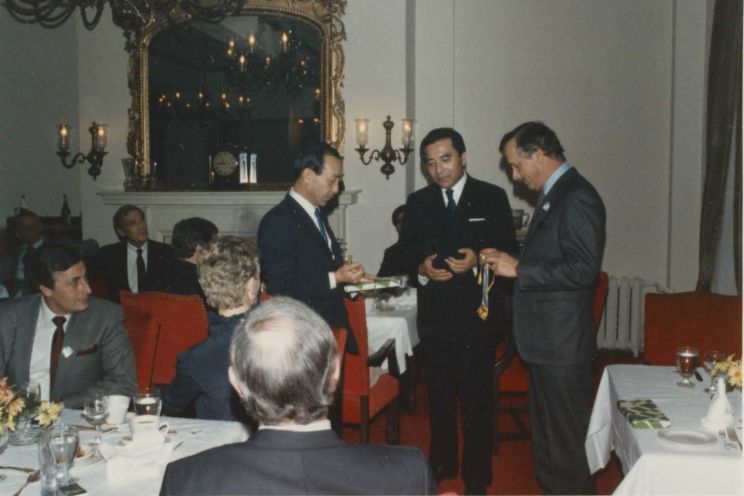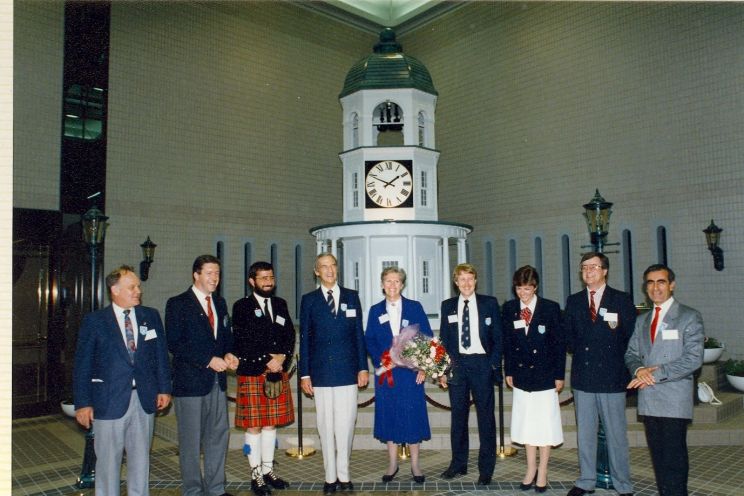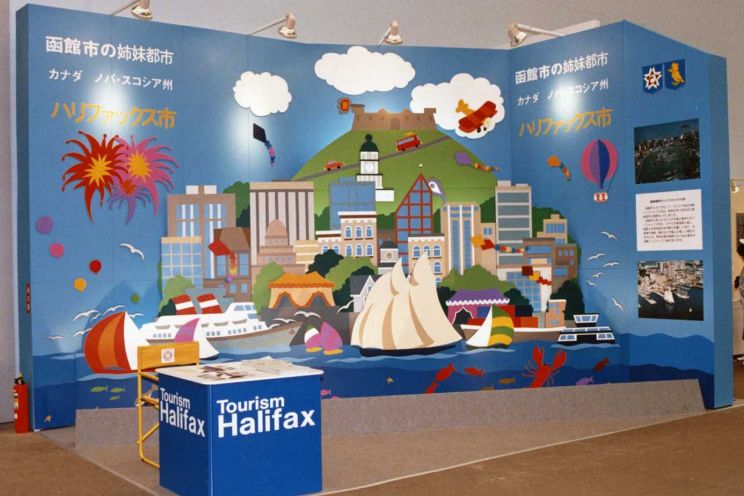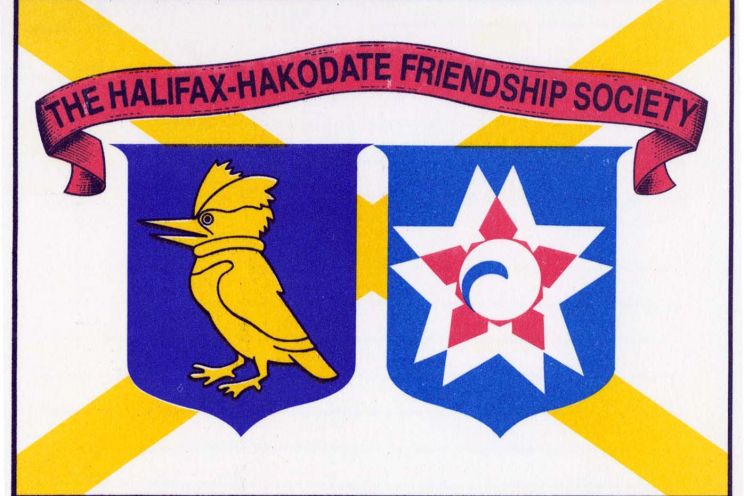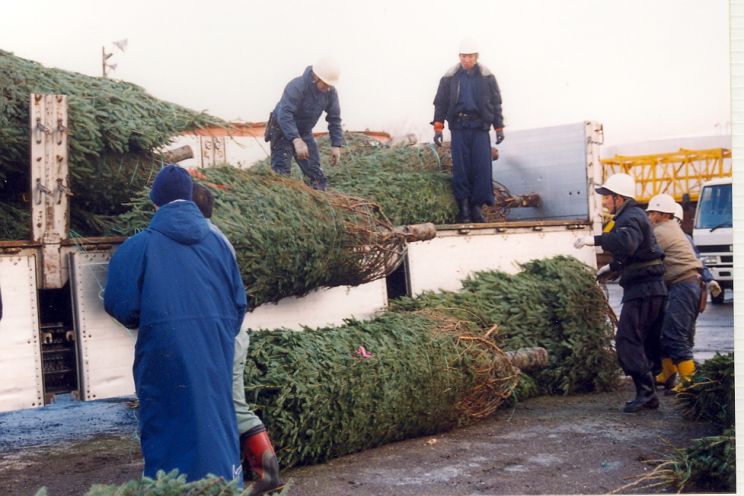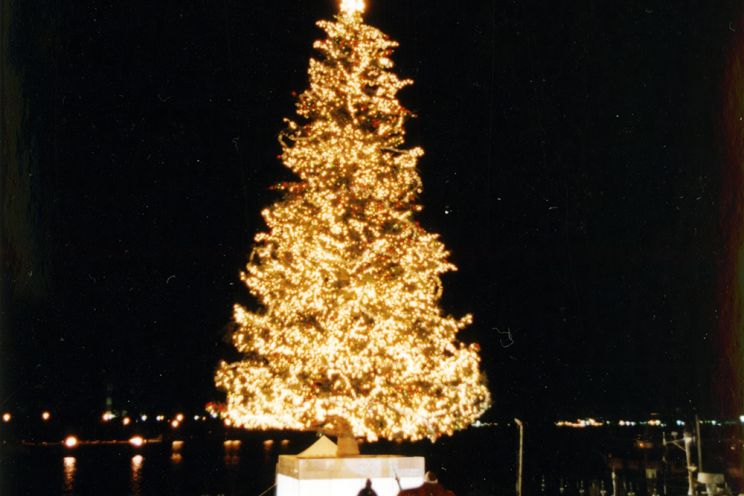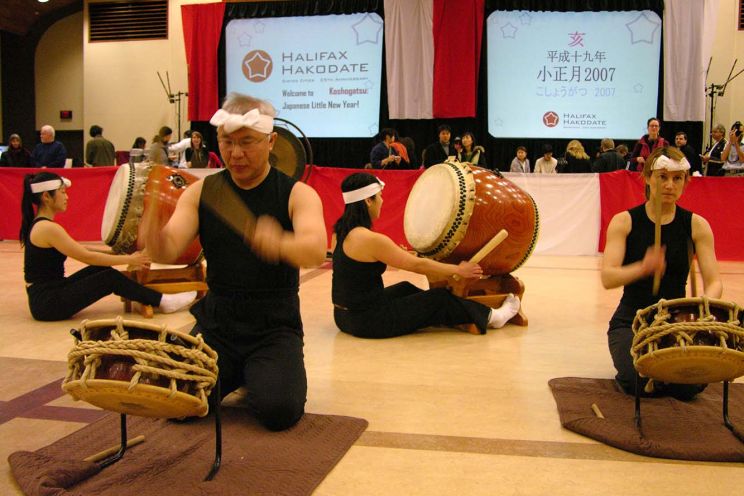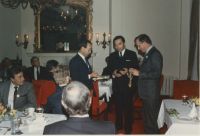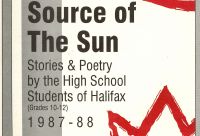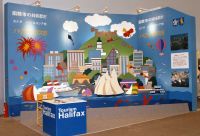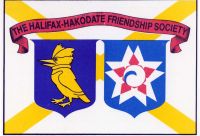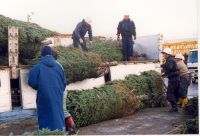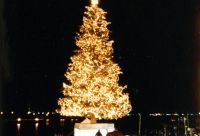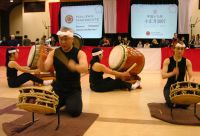 History of Twinning Activities between Halifax and Hakodate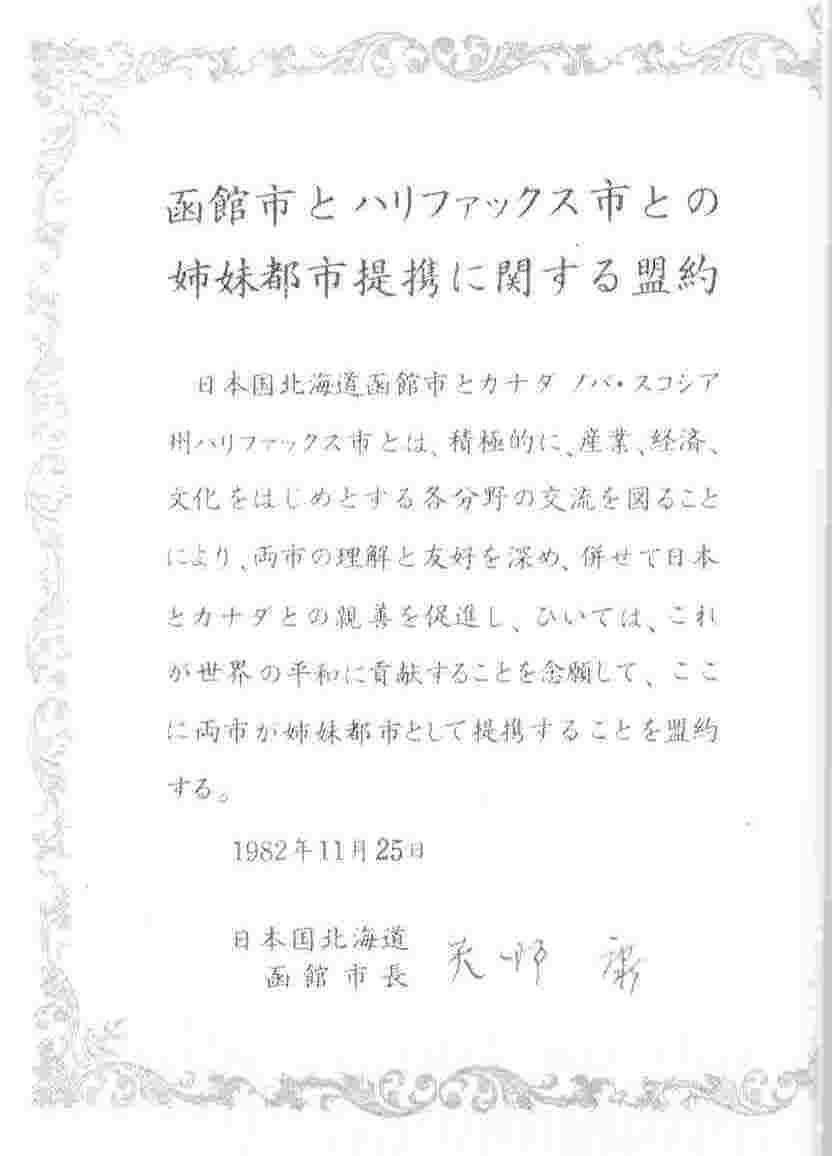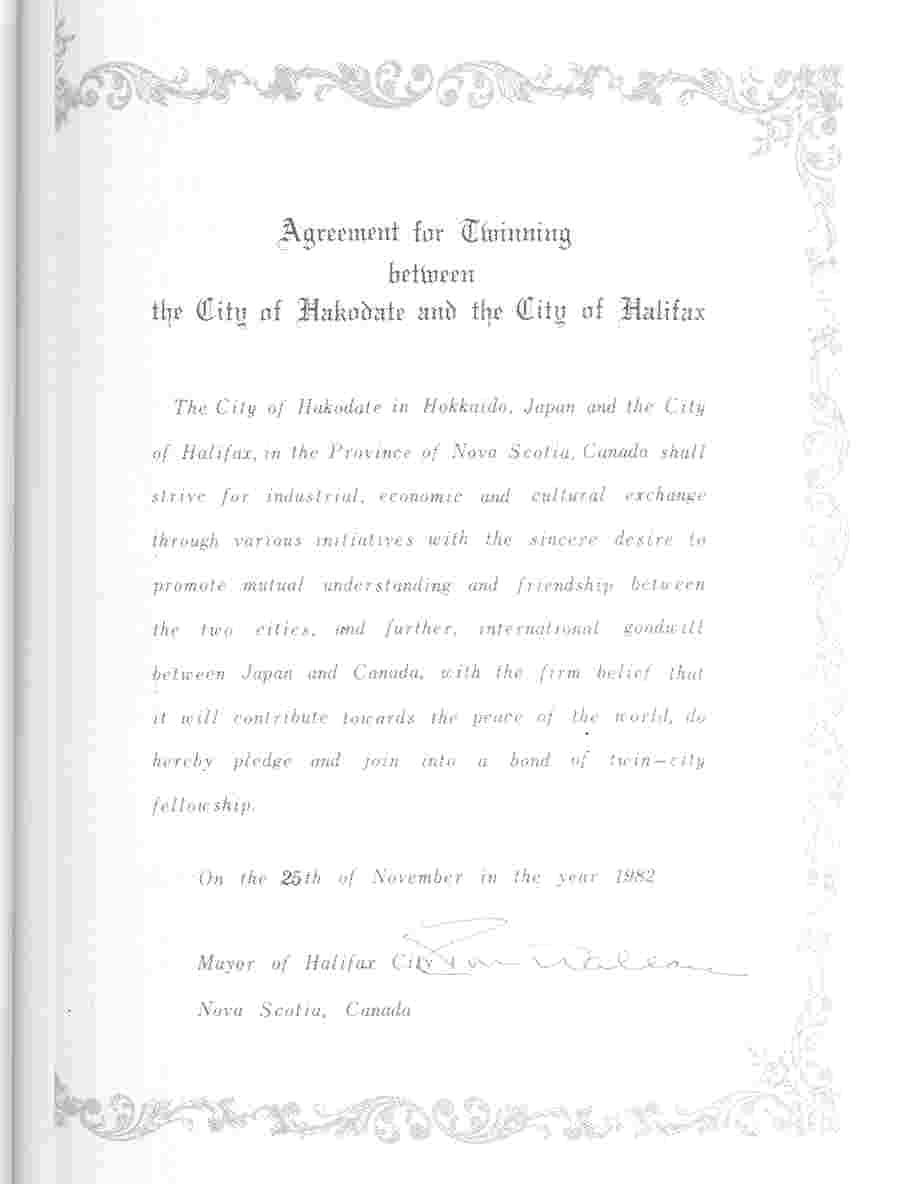 1982: Twinning agreement signed; Eleven-member delegation from Hakodate tours Halifax shipyards, container piers, National Sea Products plant, and various cultural points of interest.
1983: Japanese television crew films Halifax and area including the Natal Day Parade. Audiences in Japan discover Halifax.
1984: Mayor Wallace's family hosts Japanese exchange student and their daughter, Jennifer, studies and teaches in Hakodate.
1985: Mayor Wallace and family travel to Hakodate. Hakodate Mayor Shibata visits Halifax with a delegation of 103 members, including a choral group and band who performed the Harbour Festival Dance in Grand Parade. St. Mary's University hosted Japan Week with cultural exhibitions. In October, Hakodate gives Japanese plants which are planted in a ceremonial bed in the Public Gardens.
1986: Halifax Public Service Commission exchanges with the Hakodate Municipal Water Works Bureau; water samples from Halifax are tasted at Hakodate's Water Service Week in June. Hakodate delegation visits Halifax in September
1987: Halifax sends two runners to the First Hokkaido Marathon. Hakodate Mayor Ryuichi Kidoura visits with family and official delegates. Hakodate-Halifax Association established in Hakodate. Engineers visit Halifax to gather architectural details of the Old Town Clock for the replica that is planned for a Hakodate hotel/office complex.
1988: Halifax-Hakodate Friendship Society established in Halifax and Halifax delegation visited Commemorative Expo opening the undersea Seikan Tunnel to Honshu. The fifteen-foot high working replica of the Old Town Clock is a feature of the visit.
1980s-1990s: Educational exchanges arranged with St. Mary's University and Hakodate institutions.
1990: Halifax citizens' delegations visited Hakodate (contact the Municipal Archives to view a video of the visit).
1992: Hakodate citizens' delegation visited Halifax for 10th anniversary.
1992: Halifax delegation attended Hakodate's 70th Anniversary events.
1993: Hakodate City Board of Education hired its first Assistant English Teacher from Halifax.
1994: Two marathon runners from Halifax compete in Hakodate Half-Marathon.
1995: Hakodate delegation attends G-7 Summit events in Halifax (contact the Municipal Archives to view a  video of the visit).
1997: Hakodate hosts International Star-Shaped Citadel Cities summit, co-chaired by HRM Mayor Walter Fitzgerald; Halifax delegation attends 15th anniversary events in Hakodate.
1999: Hakodate delegation attends celebration events for the 250th anniversary of the founding of Halifax.
1998-2006: Hakodate Junior Chamber of Commerce selects a Nova Scotia Christmas Tree for its Christmas Fantasy exhibition.
2002: Hakodate delegation visits HRM for 20th anniversary and presents videocassette from Christmas Fantasy.
2007: 25th Anniversary Celebrations, including Japanese Little New Year Celebration at St. Mary's University.
2015: Hakodate exhibit L.M. Montgomery's Anne's World and Our Sister City Halifax
2017: 35th Anniversary Celebrations - Hakodate delegation visits Halifax for 2 days in July, led by Hakodate Mayor Toshiki Kudoh and Chairman of the City of Hakodate Assembly Hiroyuki Kanazawa. The visit includes tours of the Port of Halifax, Pier 21, Halifax Central Library, and the Public Gardens, as well as presentations about Halifax municipal planning and economic development, and a commemorative tree planting in the Grand Parade.