Celebrating 250 years of community use, 1763-2013
In October 2013 the Friends of the Halifax Common hosted a three-day celebration of the gifting by King George III in 1763 of the Halifax Common "to and for the use of the inhabitants of the Town of Halifax as Commons forever." Below is a sample of photographs from the Municipal Archives' collection showing some of the history of the Common.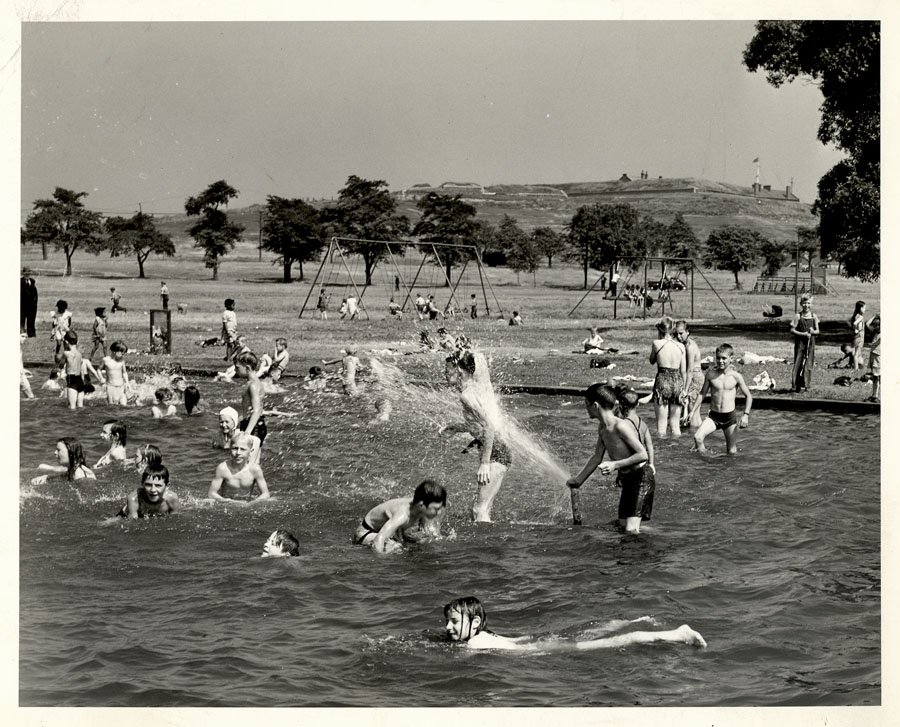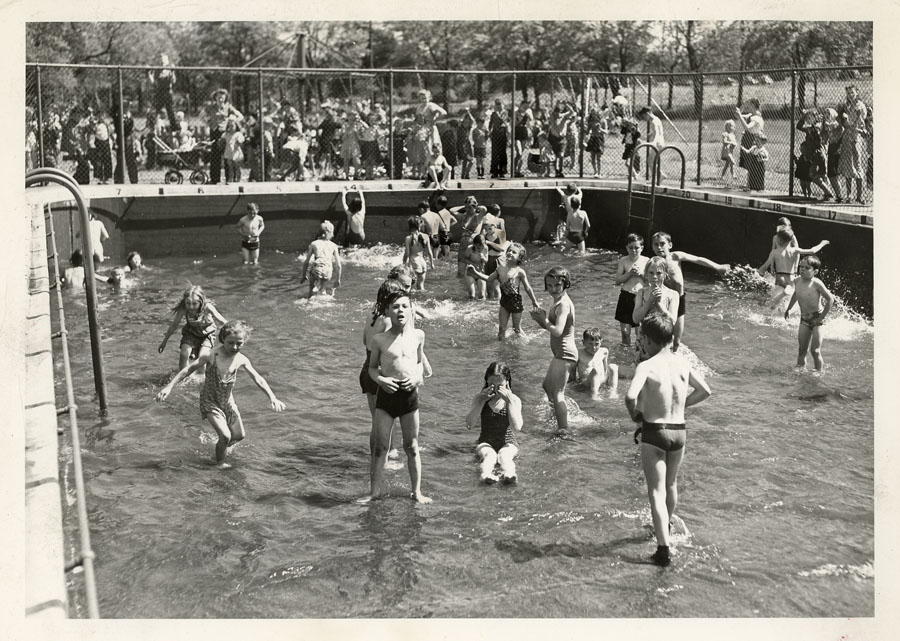 A swimming pool and wading pool were first proposed for the Halifax Common in 1938. These recreational facilities continue to delight local and visiting children, as seen in these two 1940's photographs (HMA CR6-062.1) taken by J.W. Merriman and Harry Cochrane and transferred from the NS Sport Hall of Fame. Summer 2023 saw the opening of the new swimming pool facility on the Common, ensuring that swimming remains a popular activity on the Commons for many years to come.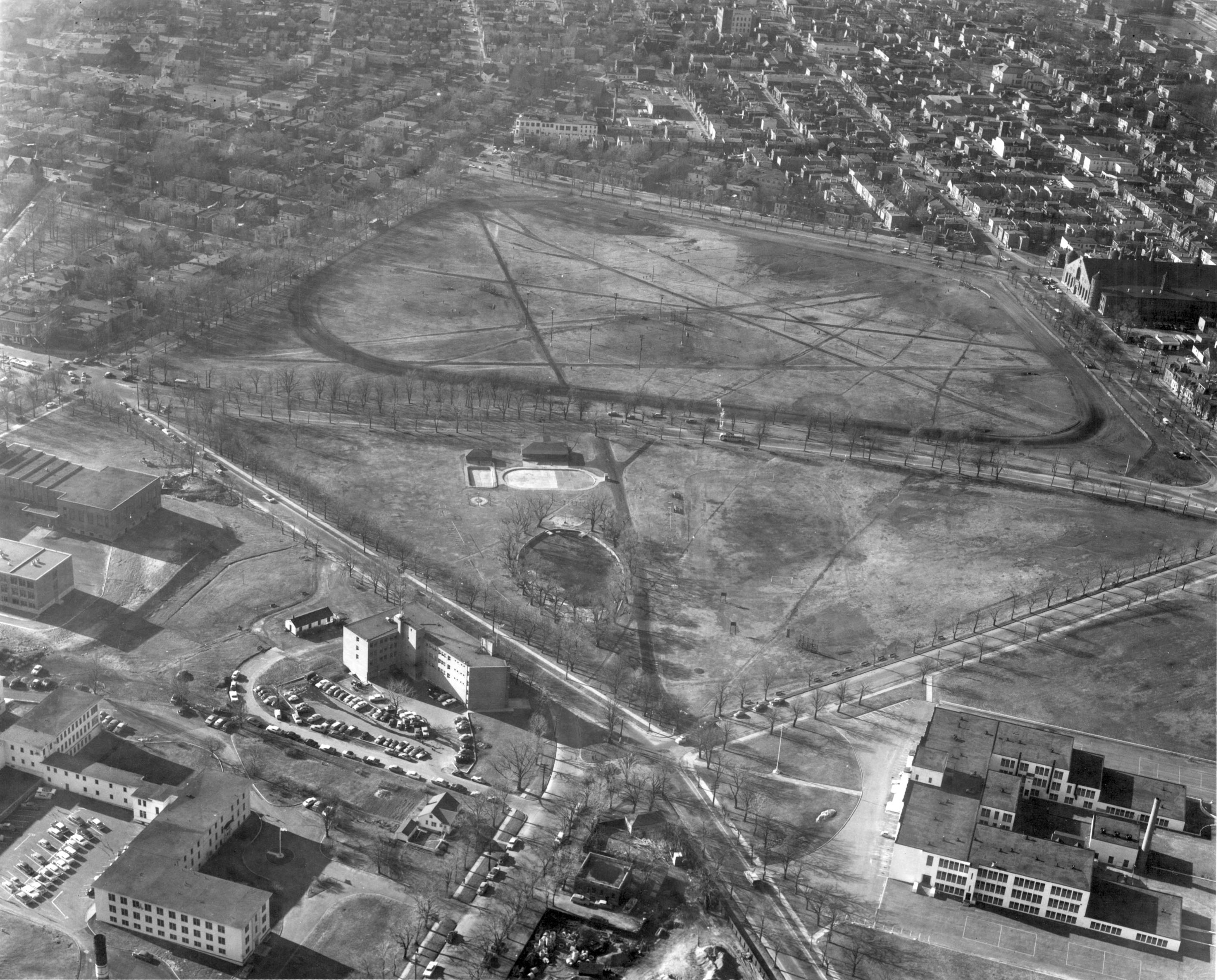 This Atlantic Air Survey photo (HMA 102-39-1-428) shows the state of the North Common in April 1960. The Egg Pond, a remnant of the Freshwater Brook drainage, is years from being replaced by today's skateboard park. The Nova Scotia Community College in the lower right occupied the site that is now Citadel High School, while you can see the old Queen Elizabeth High School before expansion at the middle left of the photo.
Landscaping the North Common, ca. 1965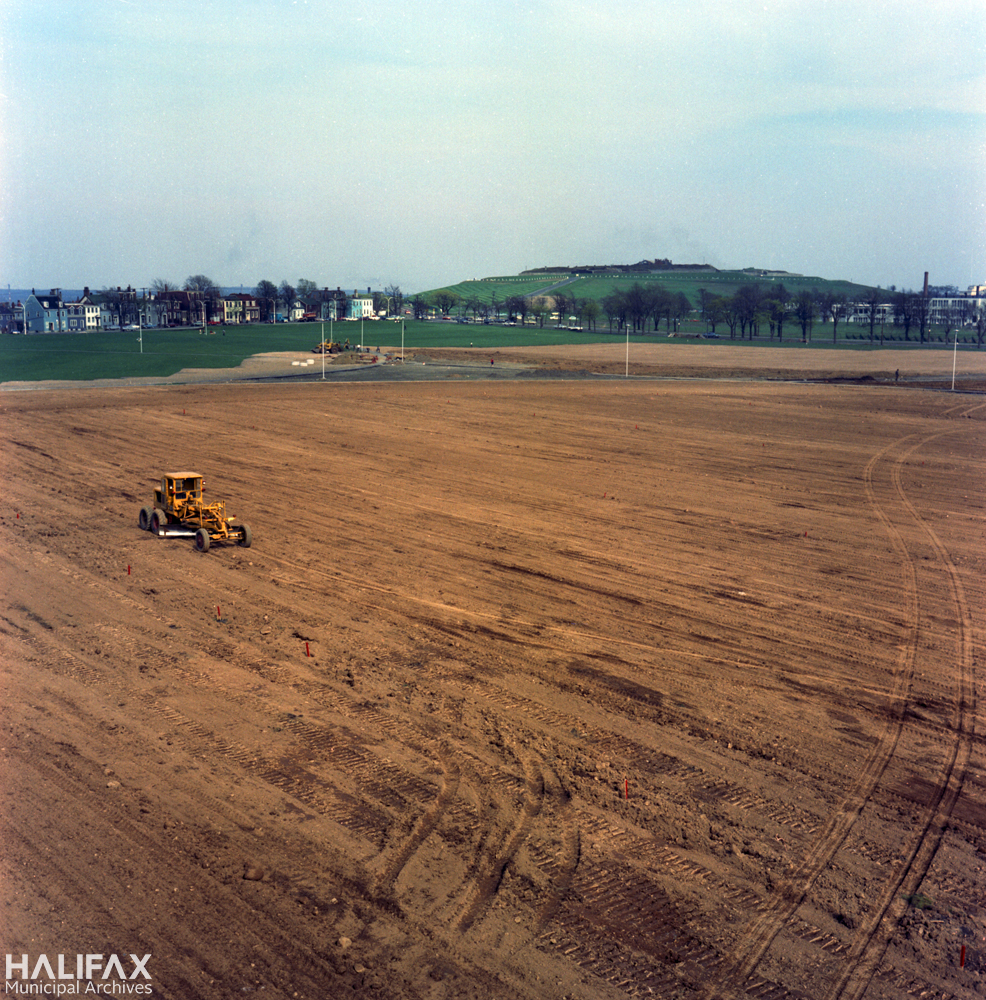 In the mid-1960s, the North Common underwent significant landscaping changes, presumably in preparation for the upcoming Centennial in 1967. These Engineering & Works photographs show various stages in the project, including the construction of the water fountain. More images of this project can be seen on the Municipal Archives' Flickr page.
Halifax Common history sources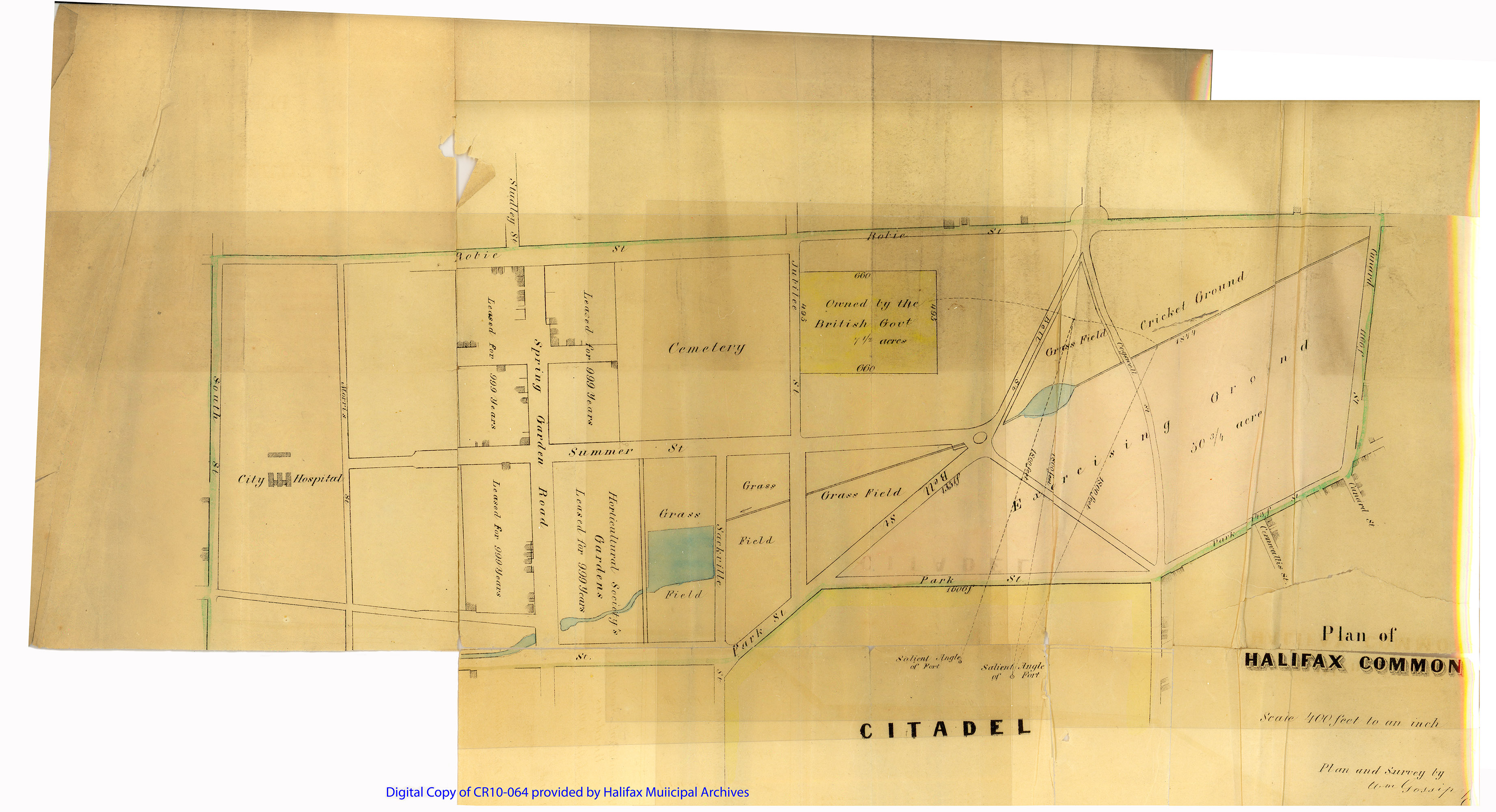 Halifax Municipal Archives holds many reports, photographs, maps, and plans documenting the use of--and changes made to--the Halifax Common, mostly from after 1841, when the City of Halifax was incorporated. Do a search in the Archives Database. Some highlights include: