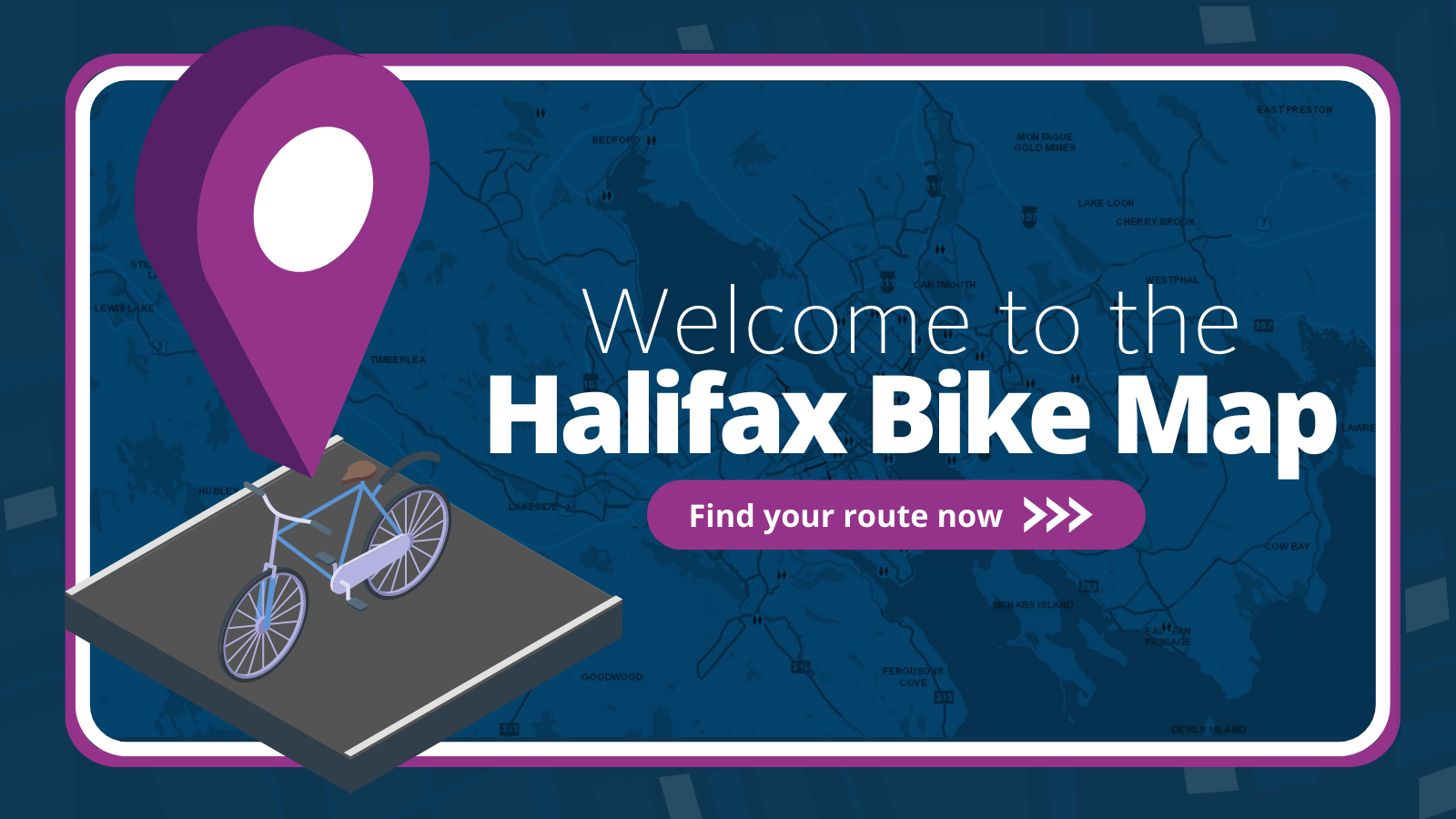 With new bikeways being built each year, it's never been a better time to ride a bicycle in Halifax. As our All-Ages-and-Abilities cycling network continues to grow, more and more people are making the switch to cycling for getting around in their community. 
Our Bike Map is a great tool for planning your next bicycle ride. It shows existing bikeways and suggested routes to help you to get where you need to go. Click the image on the right to launch the Bike Map. 
Ready to get rolling?
Whether you are new to cycling or are a seasoned rider, click through below for tips and resources to help you get there by bike.
I am completely new to cycling in Halifax or am trying cycling for the first time in years.

I cycle sometimes for recreation on trails around the city but am curious about cycling on the street for transportation.

I have been cycling for a while and commute a few days a week by bike.

I cycle every day.
How can you tell if the bicycle in your basement is ready to ride? Where can you bike in Halifax? How do you use the new bikeways that are popping up all over the city?
The Ecology Action Centre's Making Tracks program, with support from the municipality, developed the following short videos to answer the questions you may have before getting on your bicycle for the first time.
Combining Riding and Transit
Navigating Infrastructure