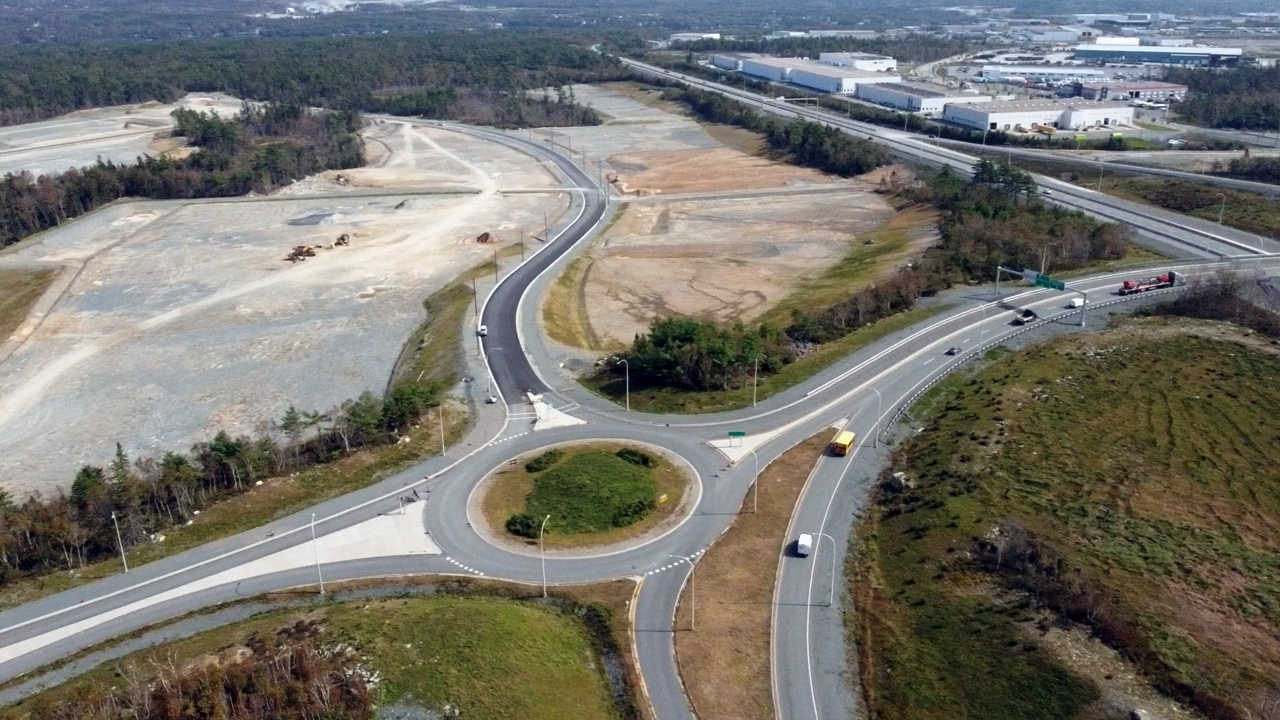 Phase 13-1 Burnside Industrial Park
The supply of industrial employment lands is a key priority outcome of Halifax Regional Council under Economic Prosperity. The Business/Industrial Parks of the Halifax Regional Municipality are one of HRM's largest commitments to the economy of the region. HRM ensures a supply of competitively priced industrial and related commercial lands for business attraction, growth and expansion. View HRM's 2020 Industrial Employment Land Strategy.
In response to surging industrial land demand, Phase 13 Burnside Park is currently under construction and is planned to be developed in three sub-phases: Phase 13-1; Phase 13-2; and Phase 13-3.
The construction tender for Phase 13-1 was awarded in October 2021 with work scheduled to be complete in Fall 2023. Phase 13-1 is the largest the three sub-phases and includes key infrastructure that will service all three phases. Phase 13-1 comprises approximately 120 net acres of industrial lot inventory, streets and services including natural gas, power, and communications. 
High Quality Infrastructure

Location, Transportation & Logistics
Burnside Industrial Park is centrally located to Halifax Gateway's excellent  transportation and logistics links. It is adjacent to five 100-series highways providing quick access to and from the Park. Additionally, Burnside is located within minutes of downtown Halifax, Halifax International Airport, and the Port of Halifax.
Burnside is extensively serviced by CN Rail's mainline, siding, and common user facilities.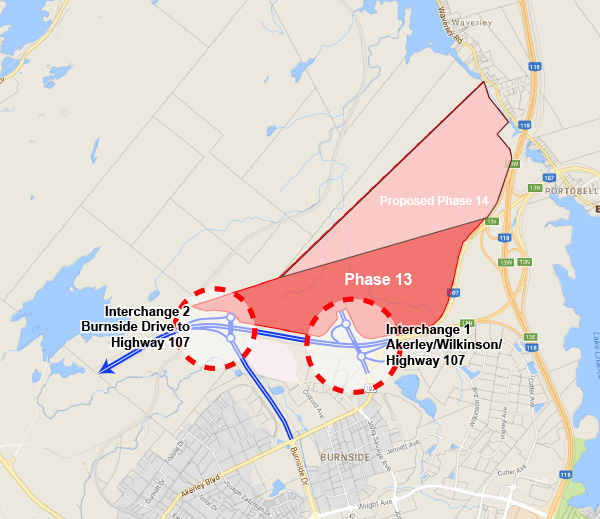 Phase 13-1 Lot Interest Submission Process
Commencing on October 30, 2023, proposals for the Phase 13-1 Burnside lot inventory will be received by HRM Real Estate, under the terms and conditions as provided below, until December 11, 2023, 4:00pm local time.
In adherence with the terms and conditions provided, the successful proponents will have the first opportunity to place a deposit on a lot.
Phase 13-1 Industrial Lands Development Opportunity (.pdf)
Additional  property details are available for download by following the link provided below. Statements contained herein, and information obtained from HRM's website, are based upon information Halifax Regional Municipality (HRM) deems reliable, but for which HRM assumes no responsibility and no warranties are made or implied. This information is provided subject to errors, omissions, changes, prior to sale or withdrawal from the market without notice.
Additional Property Information
Download Links: (Note - the file will automatically download once the link is clicked):
Please contact via email John MacPherson, Program Specialist, Industrial Lands, or by phone (902) 220-8605 with any questions.