NEW Lot Availability Coming Soon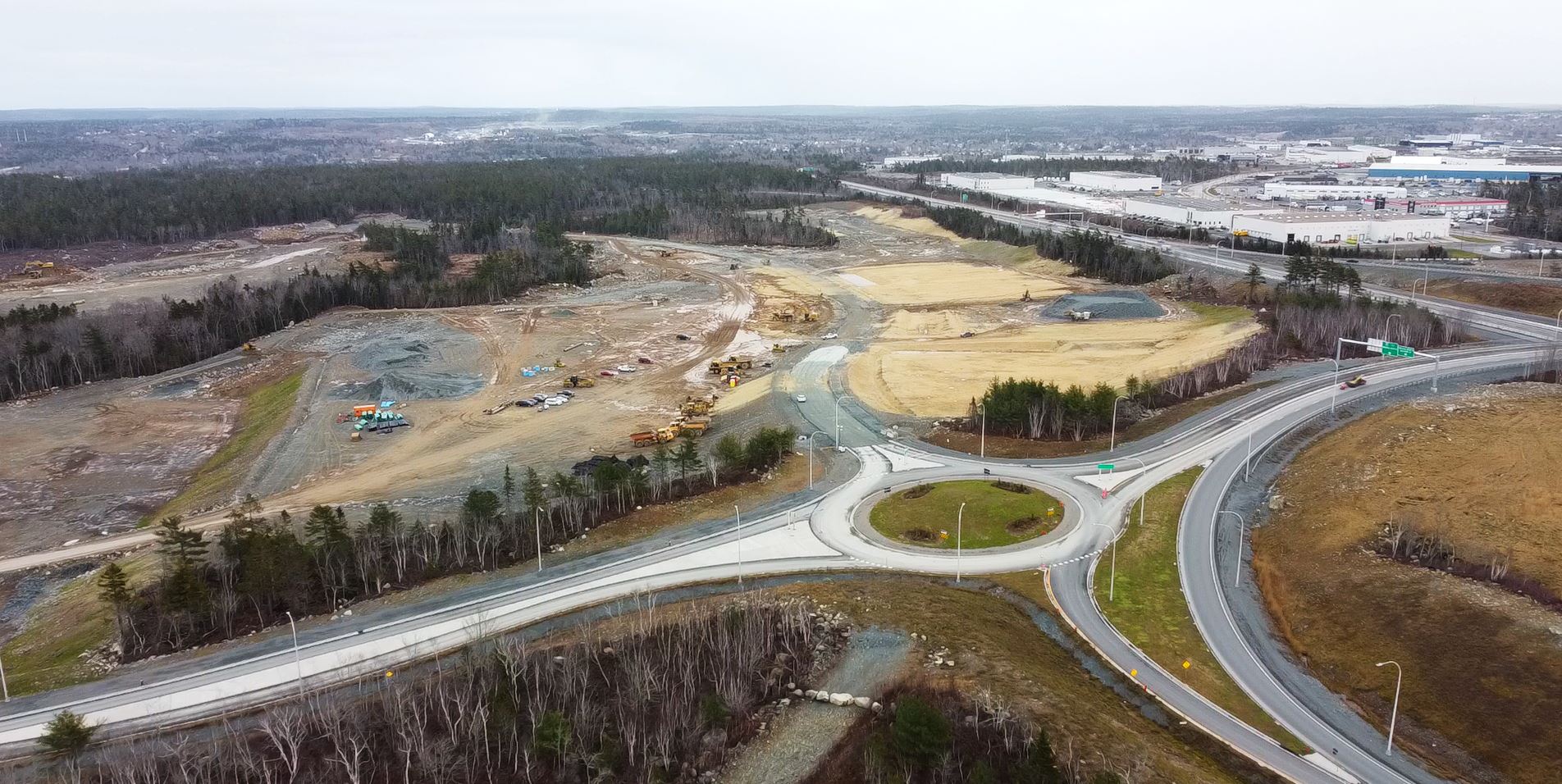 Phase 13-1 Burnside Industrial Park
The supply of industrial employment lands is a key priority outcome of Halifax Regional Council under Economic Prosperity. The Business/Industrial Parks of the Halifax Regional Municipality are one of HRM's largest commitments to the economy of the region. HRM ensures a supply of competitively priced industrial and related commercial lands for business attraction, growth and expansion. View HRM's 2020 Industrial Employment Land Strategy.
In response to surging industrial land demand, Phase 13 Burnside Park is currently under construction and is planned to be developed in three sub-phases: Phase 13-1; Phase 13-2; and Phase 13-3.
The construction tender for Phase 13-1 was awarded in October 2021 with work scheduled to be complete in Fall 2023. Phase 13-1 is the largest the three sub-phases and includes key infrastructure that will service all three phases. Phase 13-1 comprises approximately 120 net acres of industrial lot inventory, streets and services including natural gas, power, and communications. 
High Quality Infrastructure

Location, Transportation & Logistics
Burnside Industrial Park is centrally located to Halifax Gateway's excellent  transportation and logistics links. It is adjacent to five 100-series highways providing quick access to and from the Park. Additionally, Burnside is located within minutes of downtown Halifax, Halifax International Airport, and the Port of Halifax.
Burnside is extensively serviced by CN Rail's mainline, siding, and common user facilities.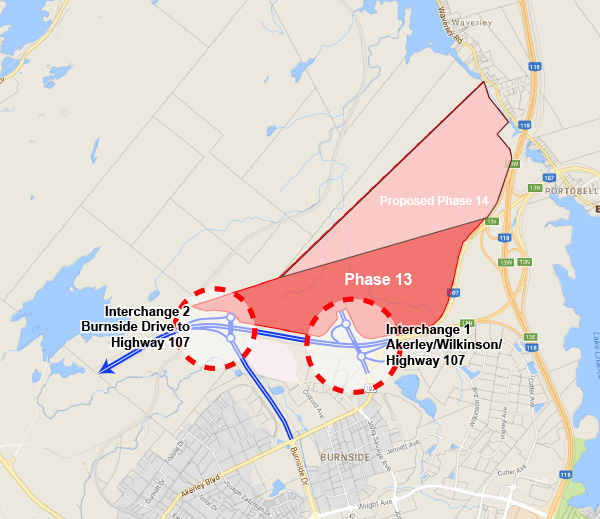 Phase 13-1 Lot Availability and Purchase
Coming Soon – HRM is preparing for the initial offering of new inventory for Phase  13-1 Burnside presently under construction. The new lot inventory is proposed to be made available to the general public for deposit prior to the completion of construction of Phase 13-1. 
Pursuant to the public offering, and in adherence with the terms and conditions to be provided, the successful proponents will have the first opportunity to place a deposit on a lot and to negotiate an agreement of purchase and sale with the Municipality.
Preliminary information on the proposed lot inventory to be offered is as follows:
Note: The information provided below does not include "as-built" drawings and represent the proposed construction details for Burnside Phase 13-1. The details provided are therefore subject to change upon final completion of construction.
PRELIMINARY Phase 13-1 Burnside Survey Plan - PDF format
Proposed Lot Plan - AutoCAD format - these are DRAFT and for discussion purposes only. Please contact one of our Sr. Real Estate Officers to have files emailed.
Sr. Real Estate Officer Contacts